Situated at the northern tip of Paxos, Lakka with its stunning aquamarine horseshoe harbour is a favourite with sailing flotillas. Be sure to explore the back streets and squares to find the further Tavernas and Cafe bars.
SELECTION OF PROPERTIES IN THIS LOCATION
Angelos Village, one of Paxos' hidden gems is perched on the edge of the hill above Lakka harbour. Pool, wifi and air cond

The views are breathtaking and yet within 5mins you can walk into the village.

6 separate cottage suites nestle perfectly in the olive groves to give each resident their own little corner of paradise.

Pool and private jacuzzi's with some of the suites and breakfast served daily in your room
Prices from 75€ per day.
---
---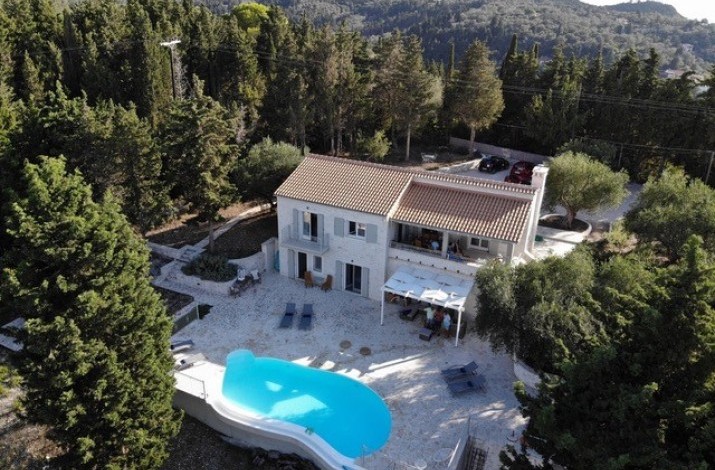 4 bedrooms 3 Bathrooms, infinity pool, wifi and air conditioning

Located a few minutes walk from Lakka (on the top of the hill), this comfortable 4 bedroom stone villa offers a magnificent view of the sea and the coast of mainland Greece.

This house will seduce you with its refined decoration, its infinity pool and the external living area with various shaded spots under the pine and olive trees.

Walking distance to Orkos beach, Arkoudaki and Lakka. One of the best locations if you want to stay near Lakka.

Prices from 214€ per day.
---
---