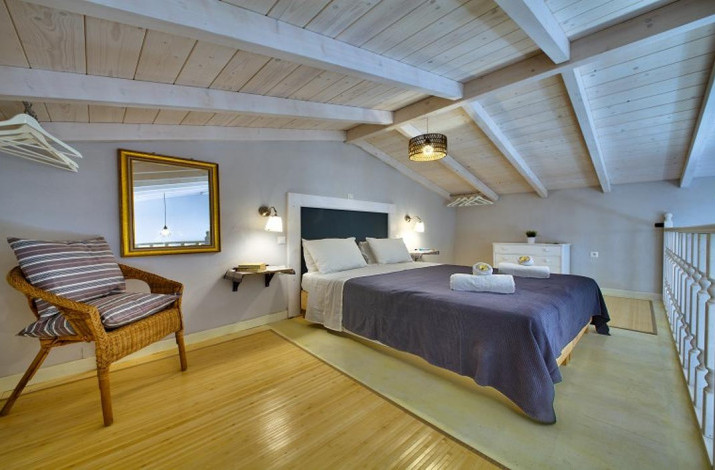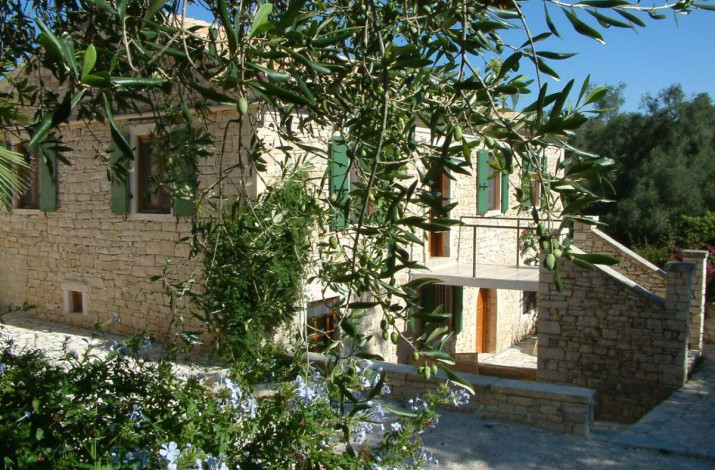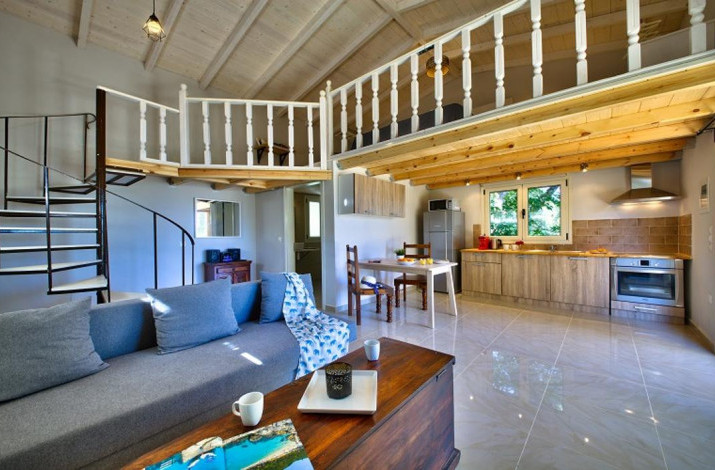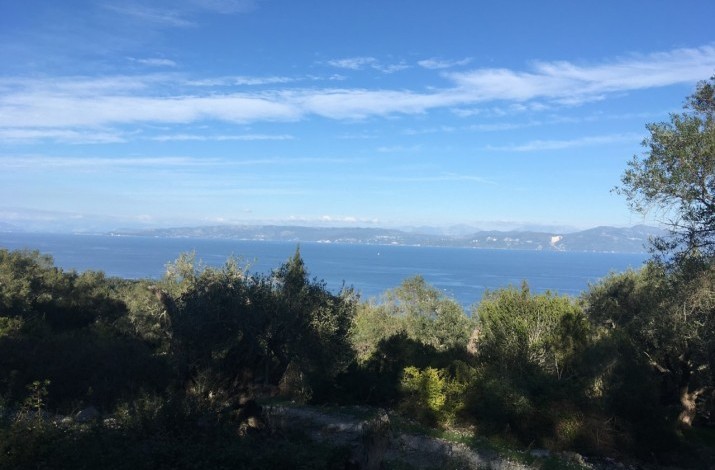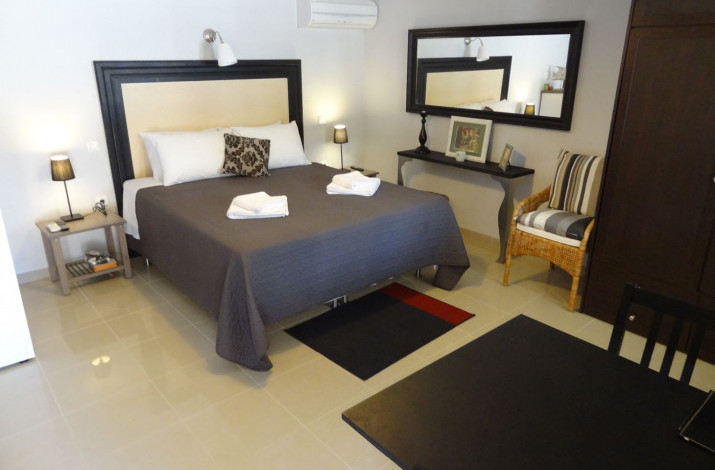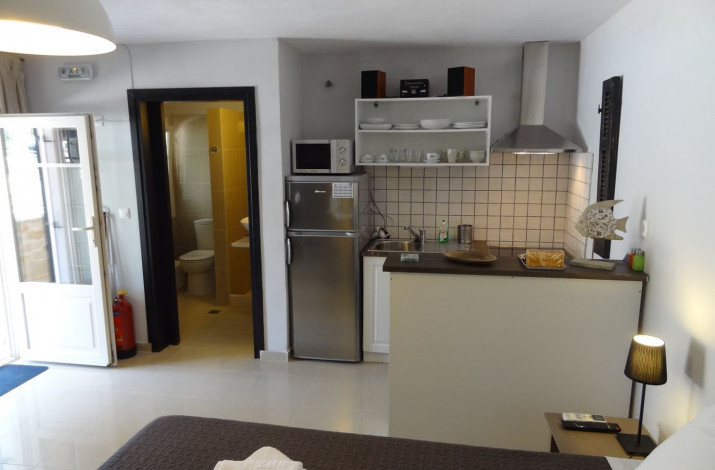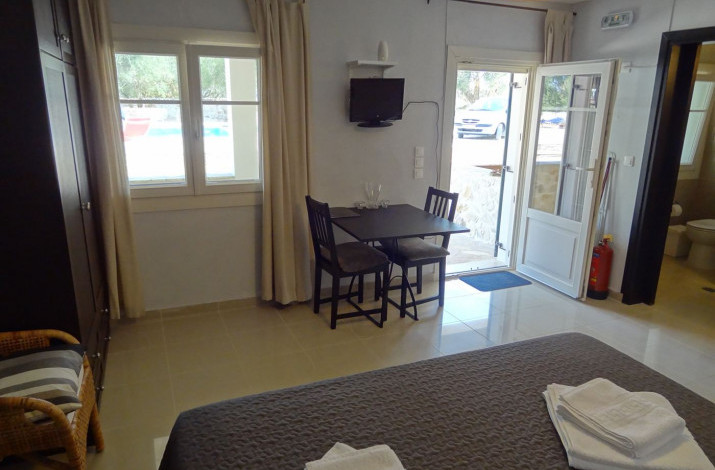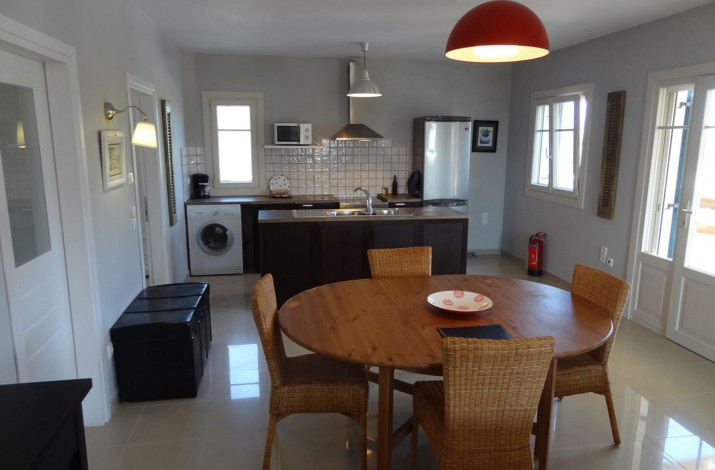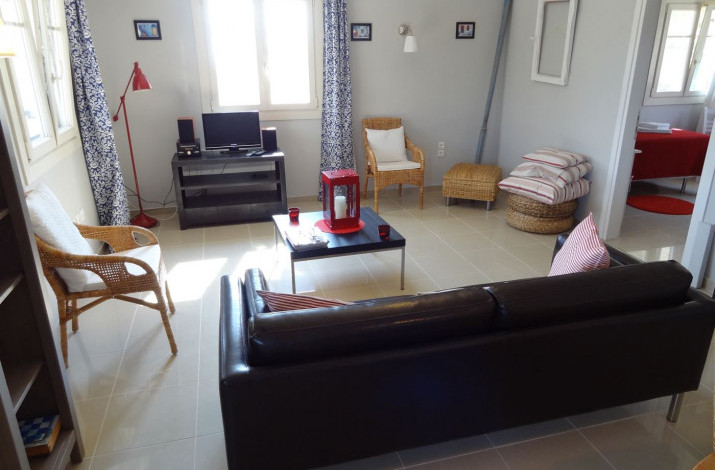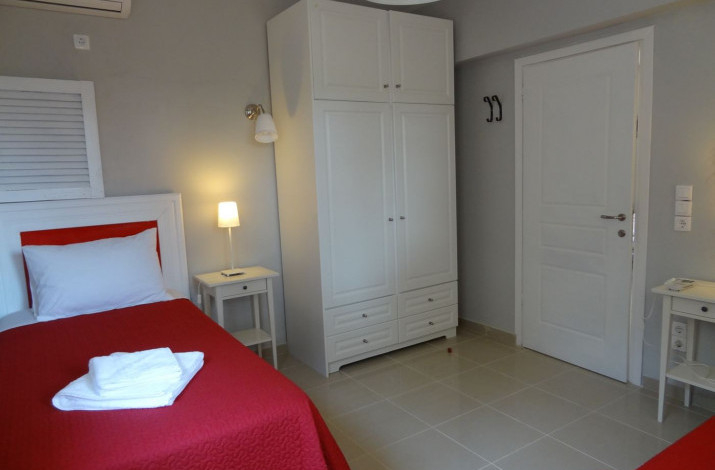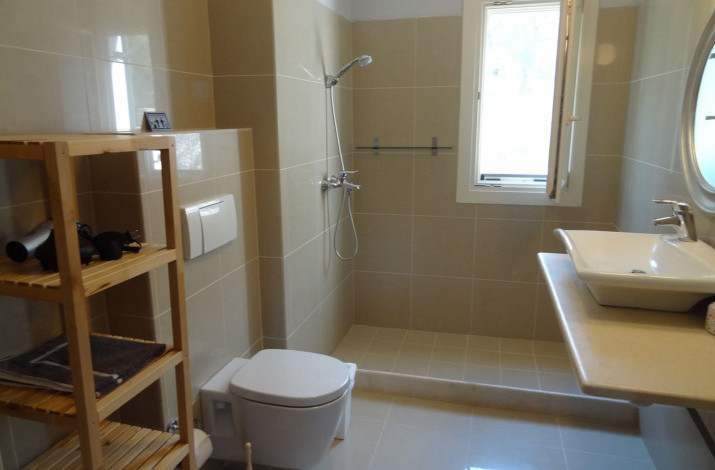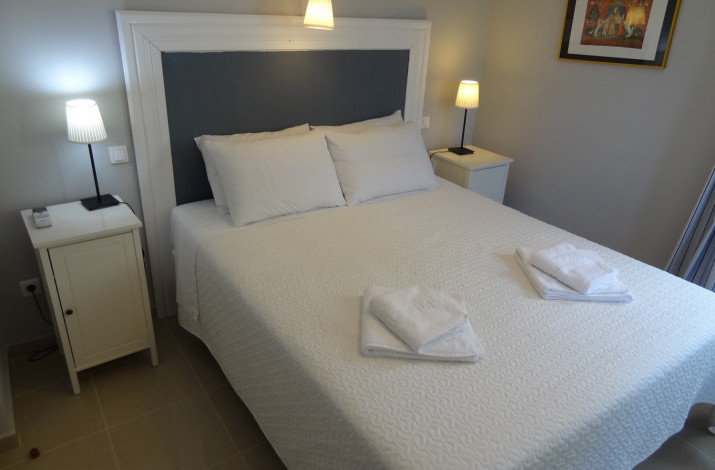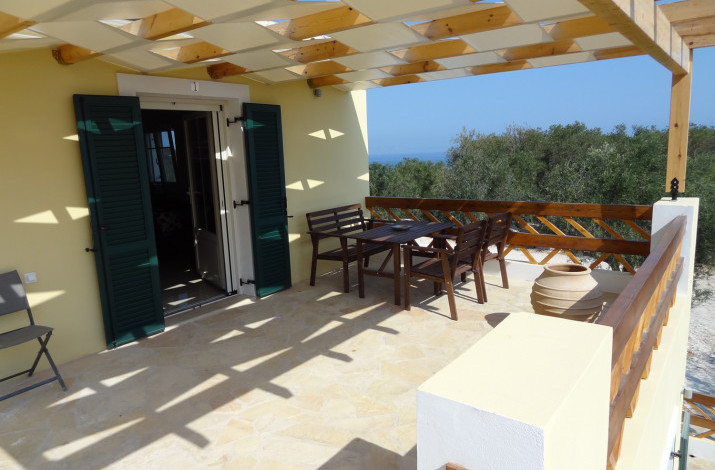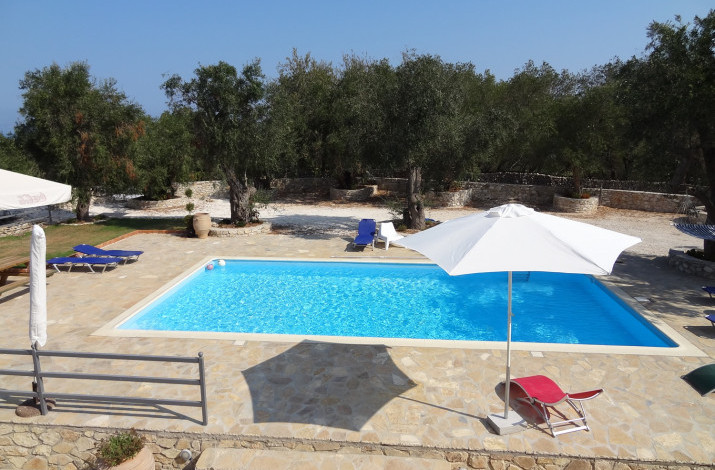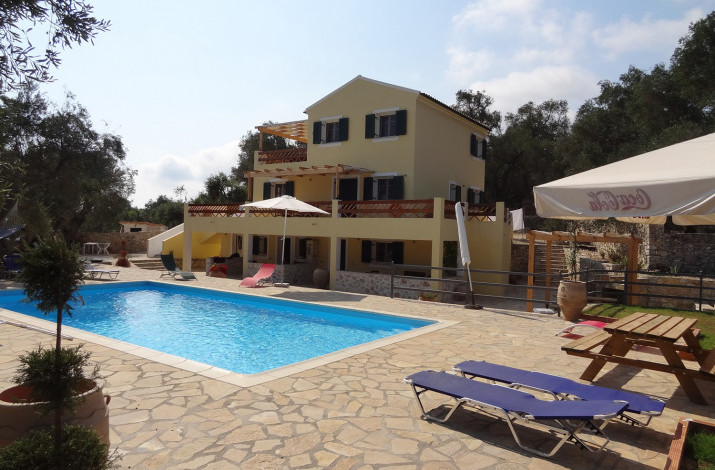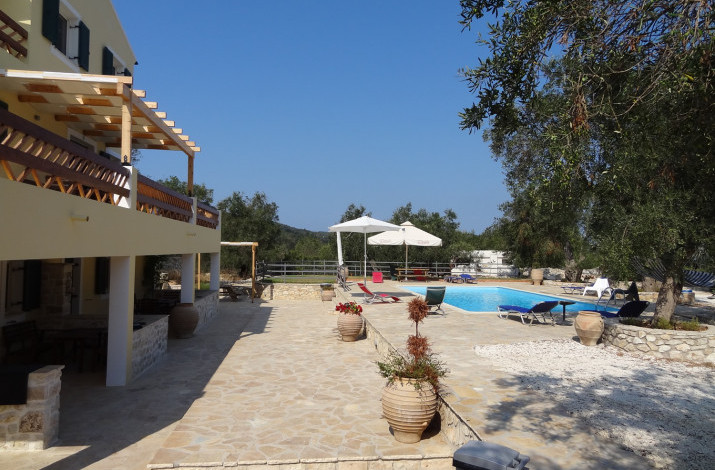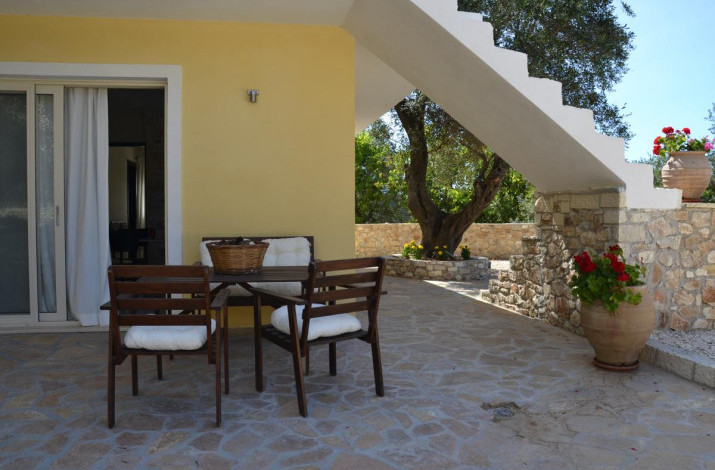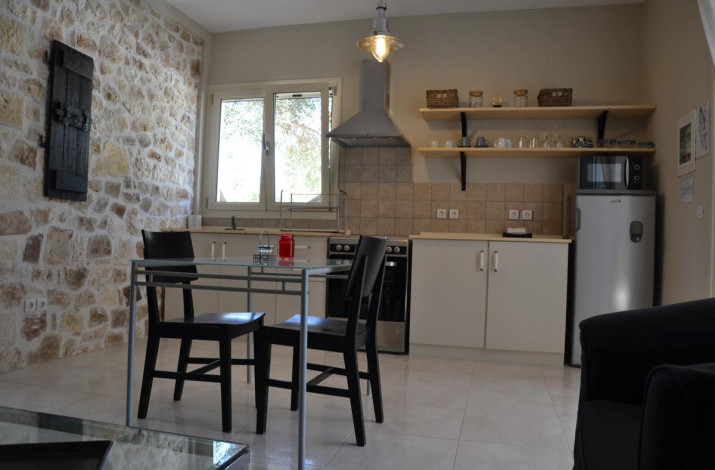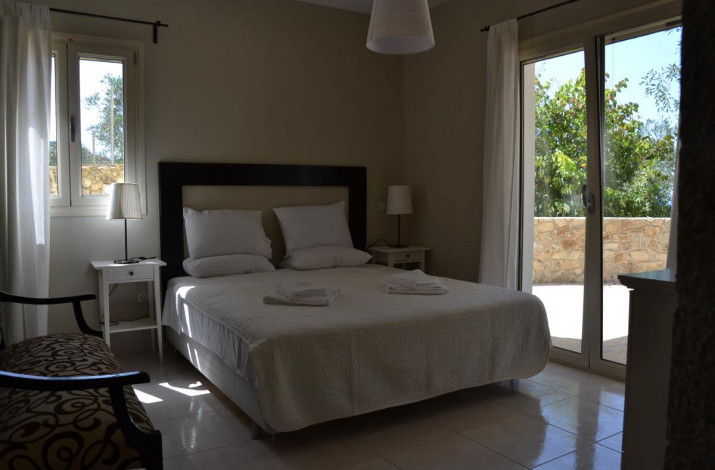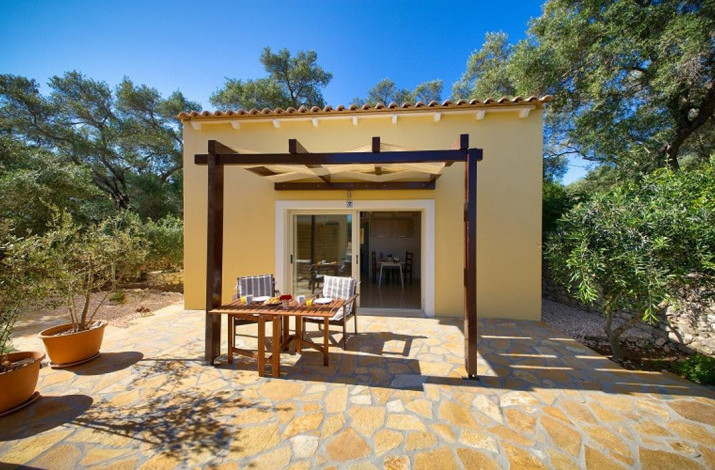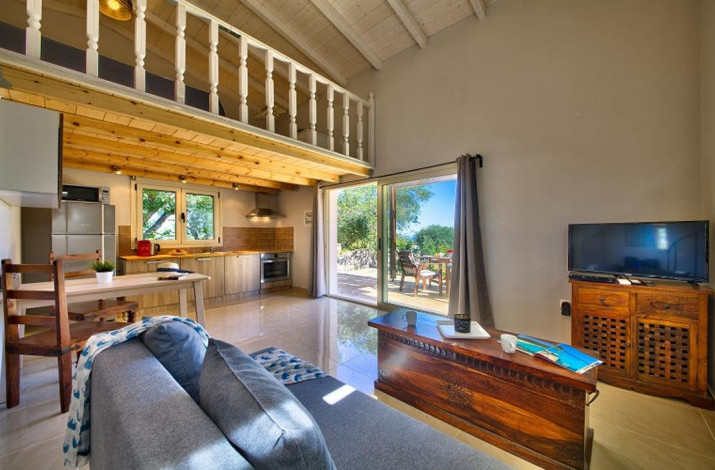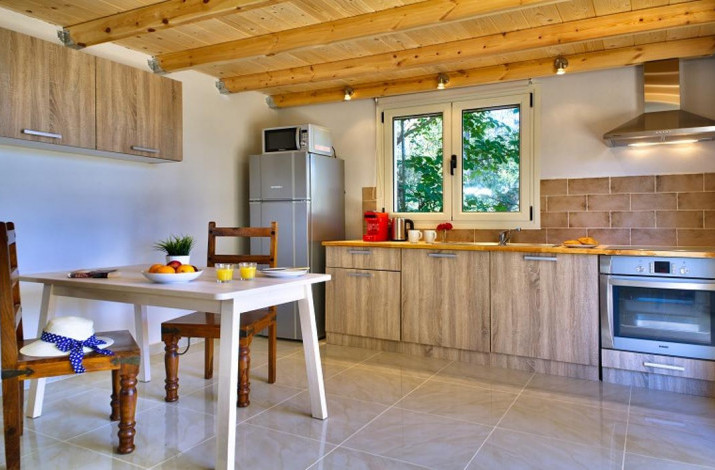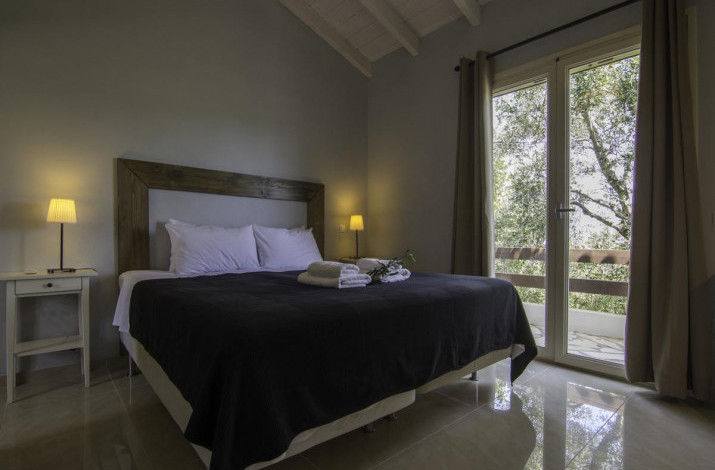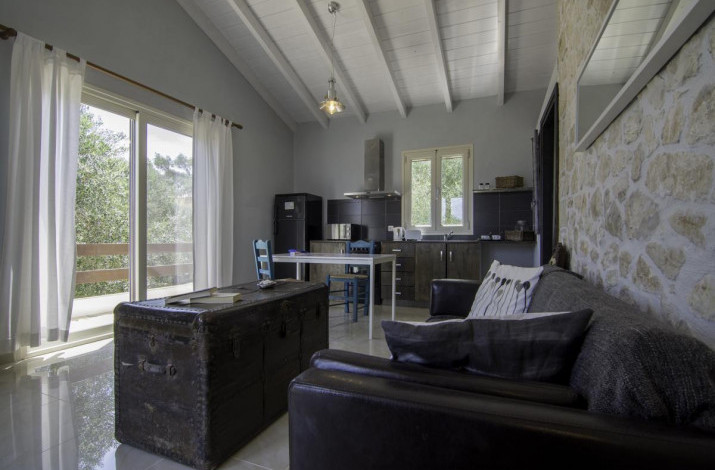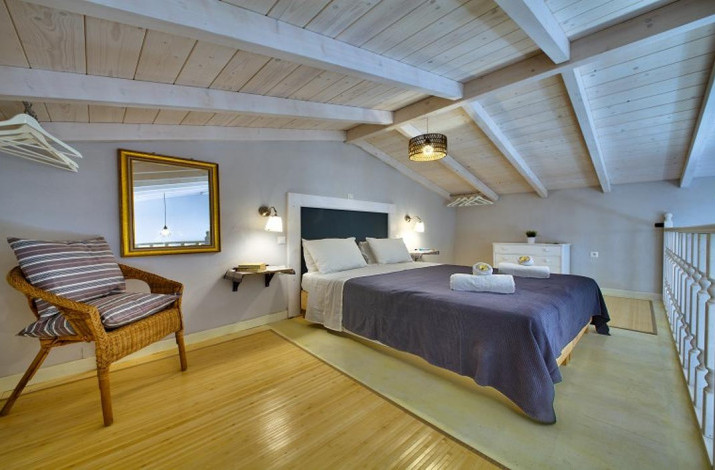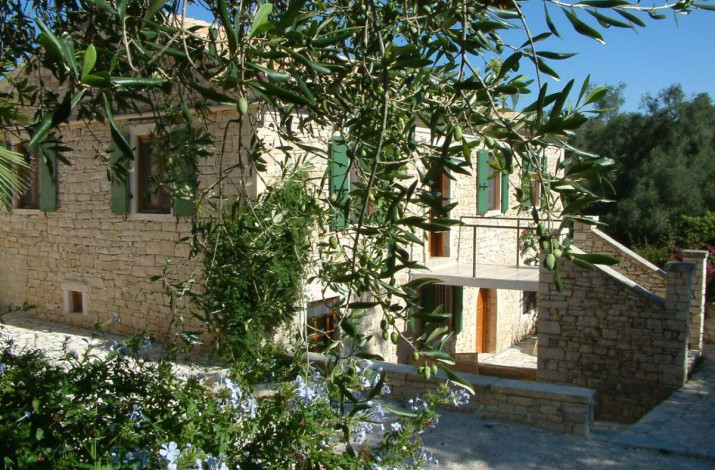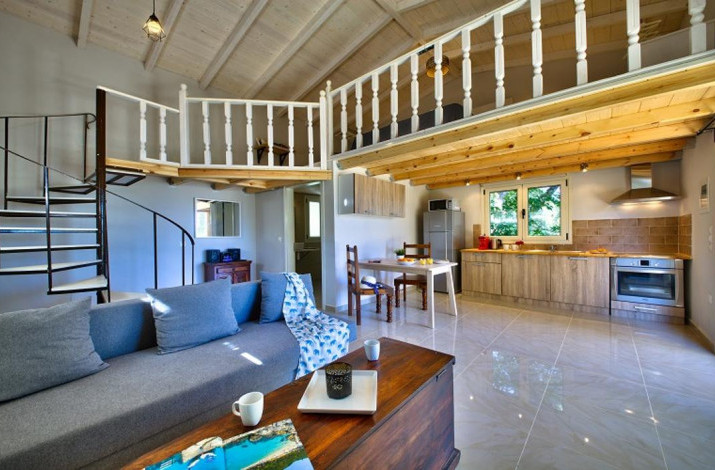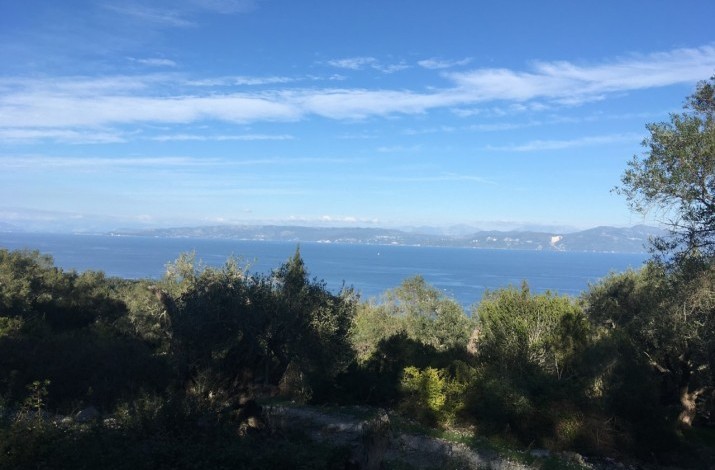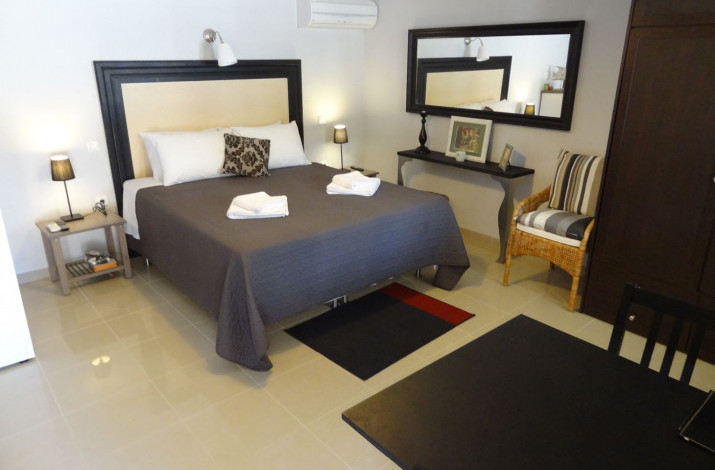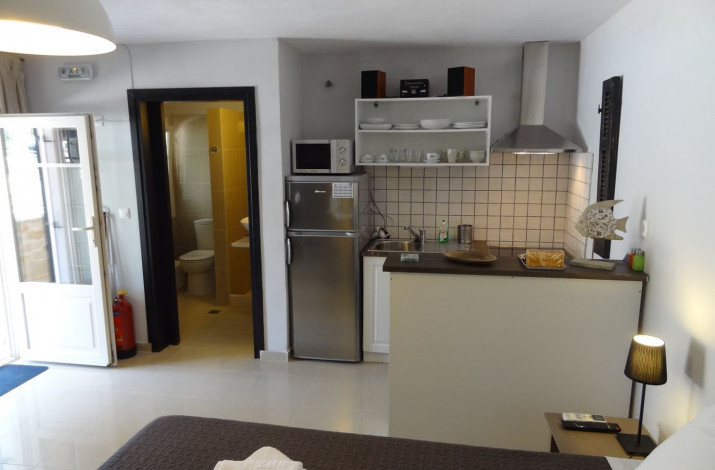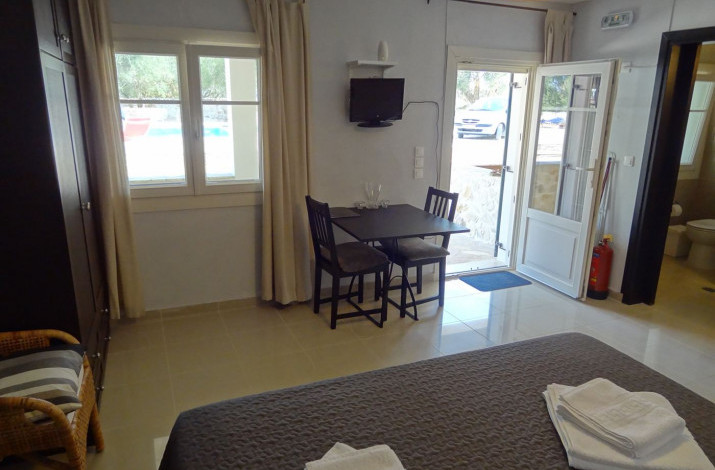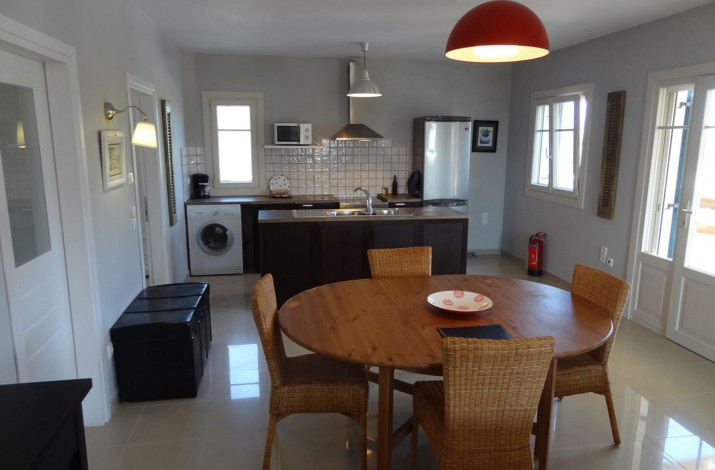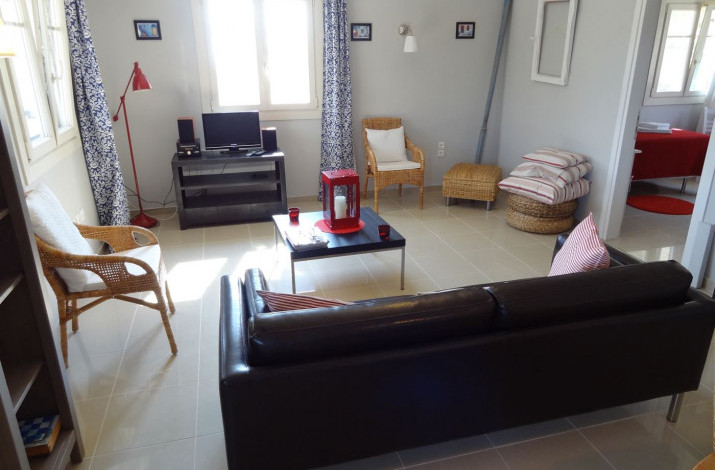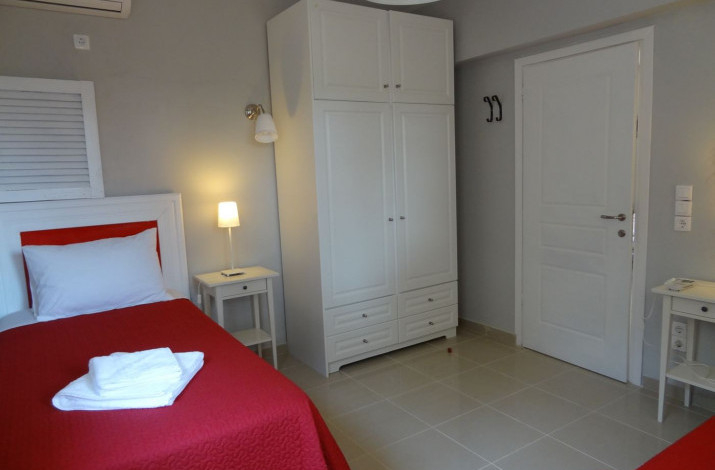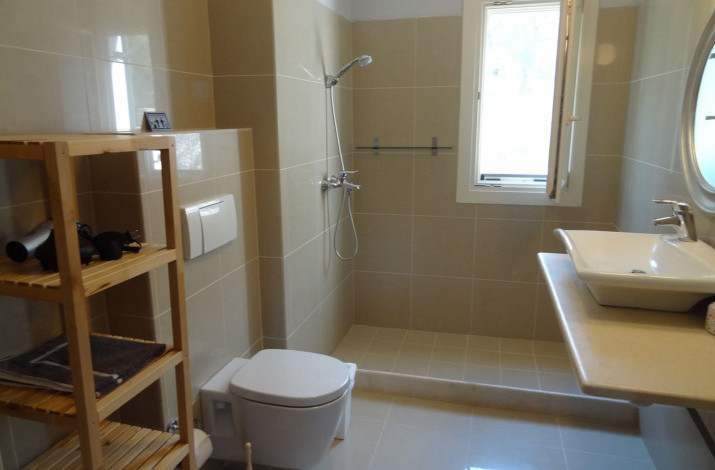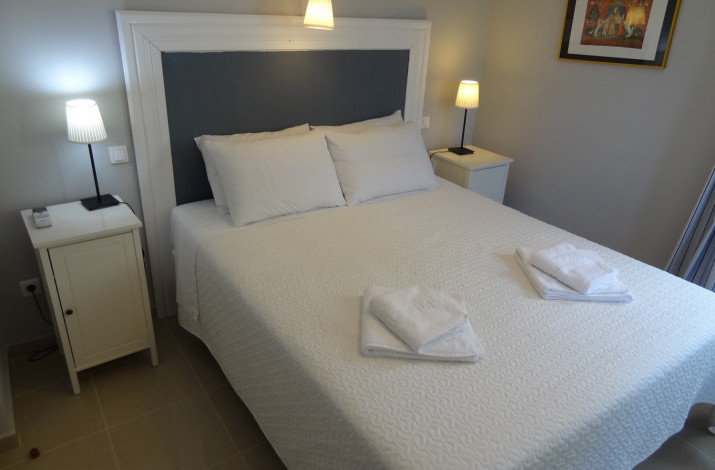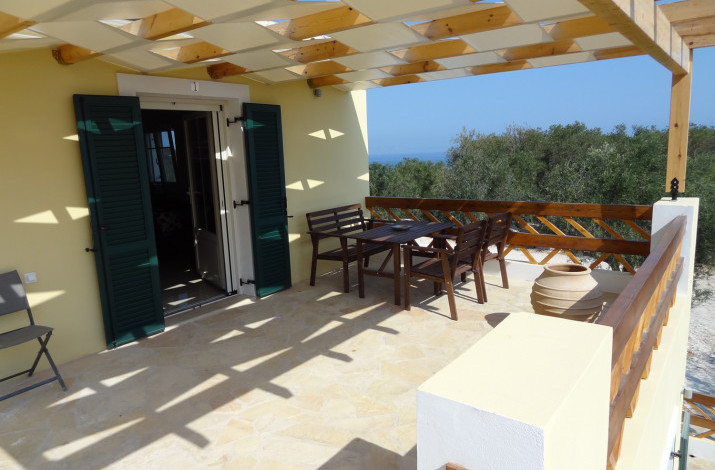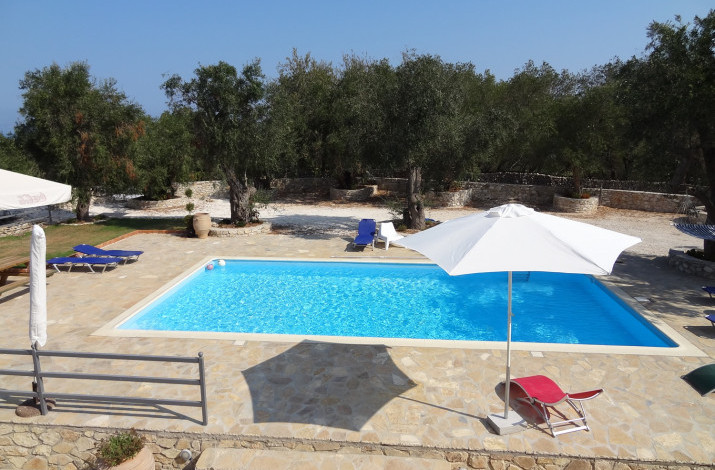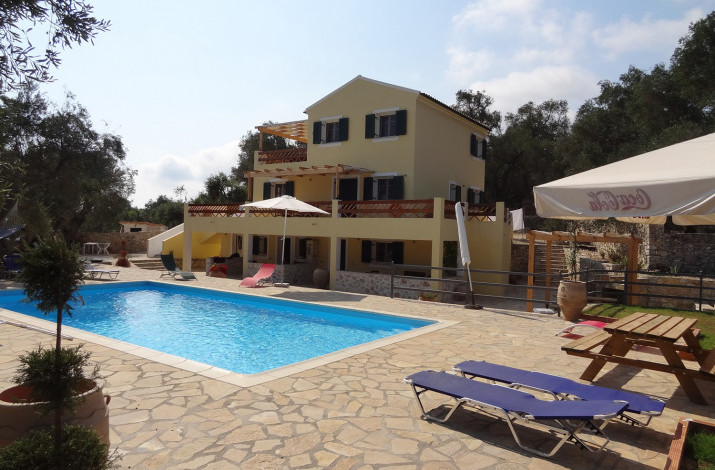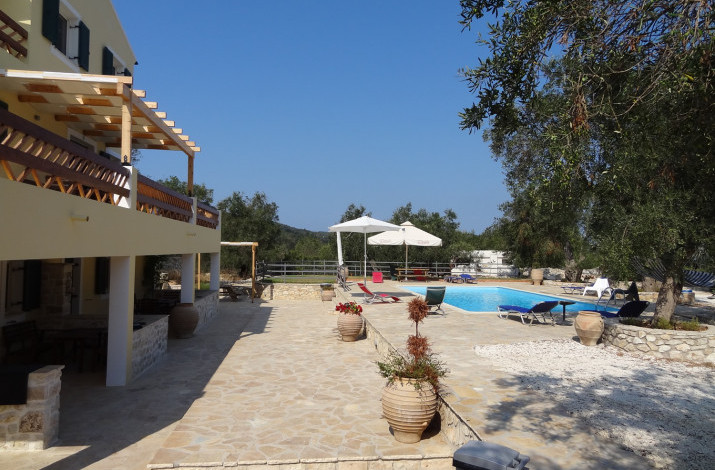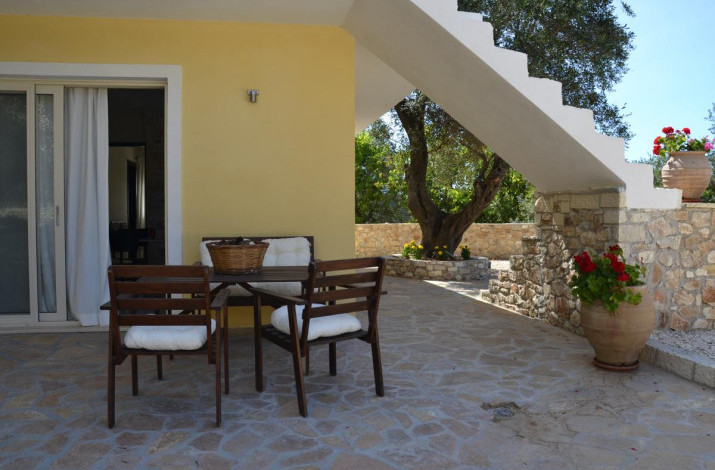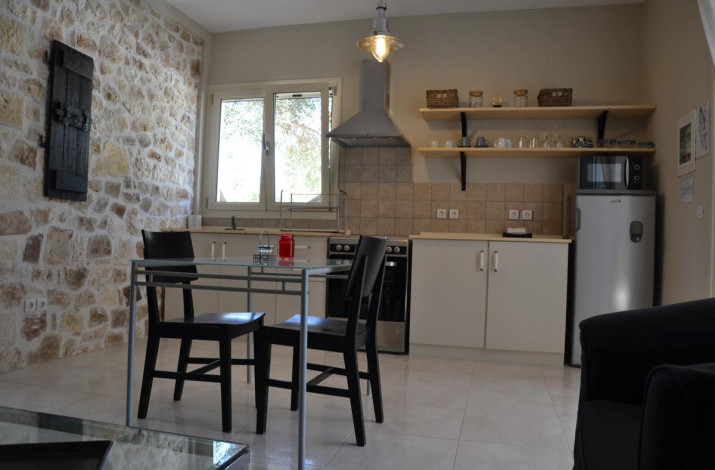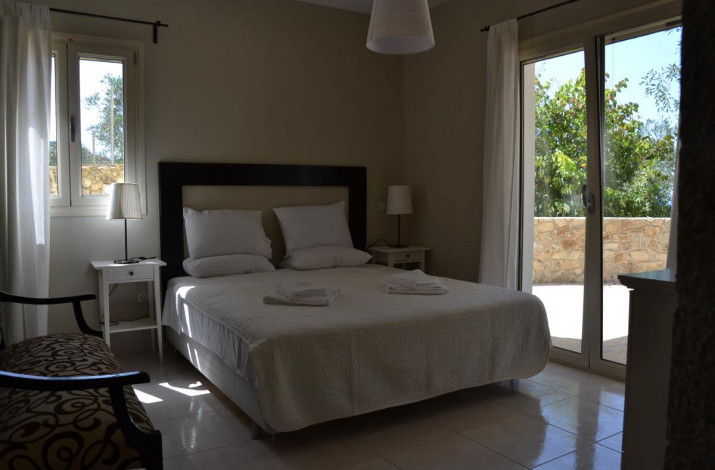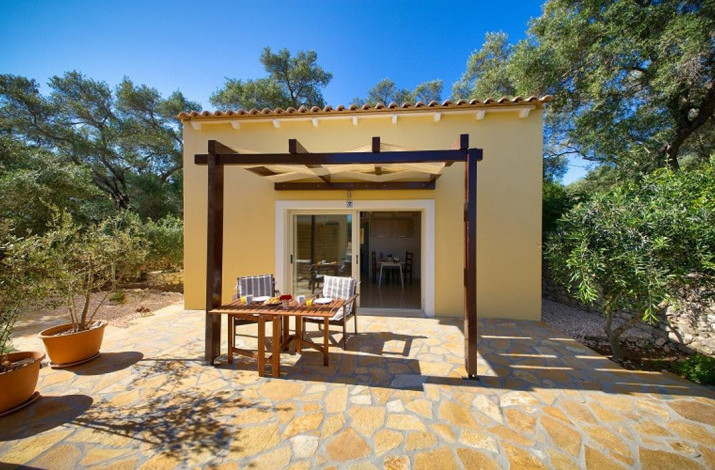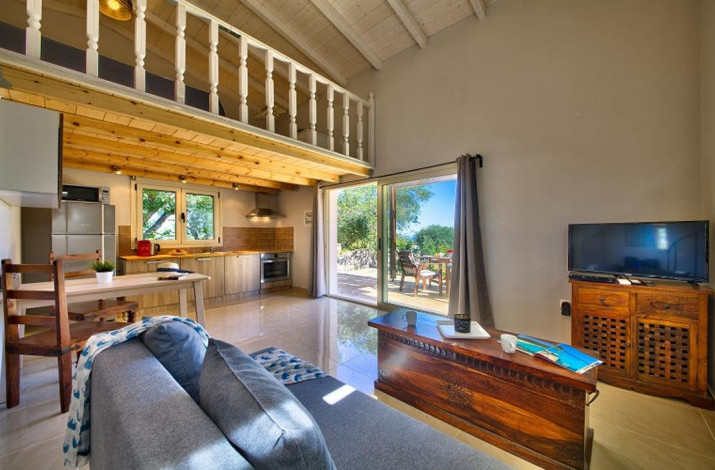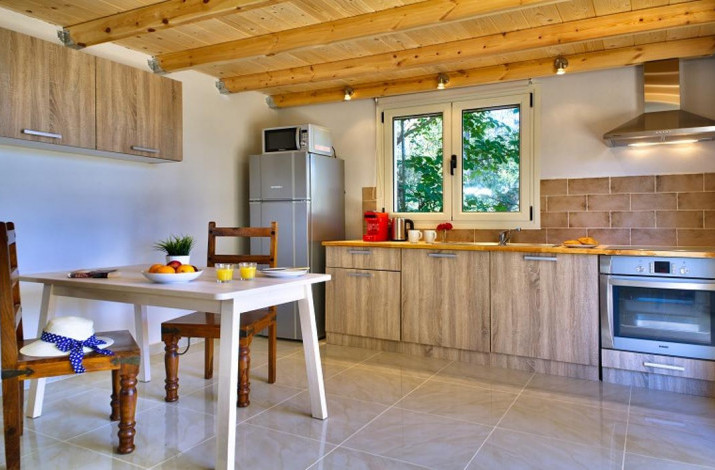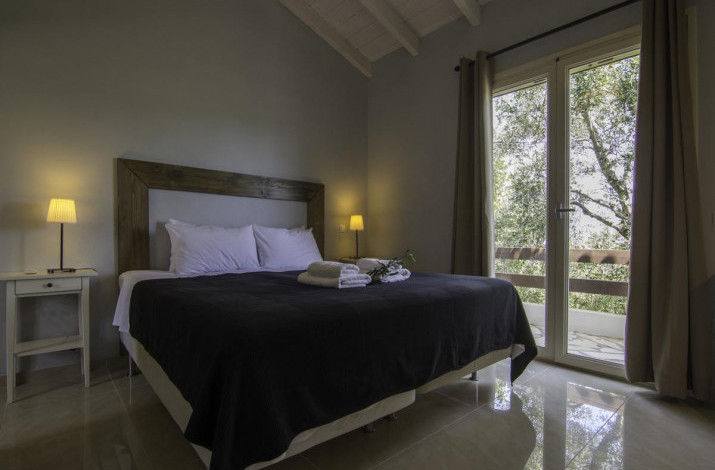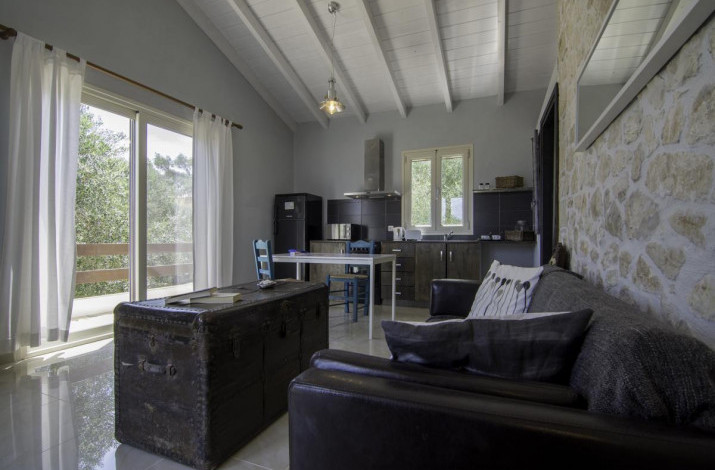 Prices from 60€ per day.
Self-contained Apartments in Gaios, Paxos Island, sleeping up to 16 people
Mixture of studios, one and two bedroom apartments. Newly built Penny Lychnos Apartments and Studios are located 2.5 km from the main village of Gaios and 2km from the New Port with stunning views overlooking North-west Corfu and the Mainland.
Set amongst Olive Groves in the "deserted village" of Germanachos its peaceful location not far from the main village and beautiful beaches is a perfect holiday destination.
With luxury and comfort in mind each apartment features modern design and the complex offers numerous outside dining and sunbathing areas with a shared swimming pool of a generous 5 by 10 metres and BBQ area.
Nearby are local walks, beaches, boat rentals and the main bustling village of Gaios and its Port with the nearest beach 500m away.
| Dates | Price |
| --- | --- |
| Date Period | Price per day-Apartment No's 1,5,6&7//3&4//No2 |
| 1 - 31 May | 65€//55€//80€ |
| 1 - 15 Jun | 85€//70€//120€ |
| 16 - 30 Jun | 90€//75€//130€ |
| 1 - 14 July | 115€//85€//180€ |
| 15 - 31 July | 150€//115€//240€ |
| 1 - 25 Aug | 170€//130€//330€ |
| 26 - 31 Aug | 140//100€//300€ |
| 1 - 9 Sept | 100€//80€//160€ |
| 10 - 30 Sept | 90€//70€//120€ |
| 1 - 31 Oct | 65€//55€//80€ |