Fayes Loft, Petrino and Veranda Apartments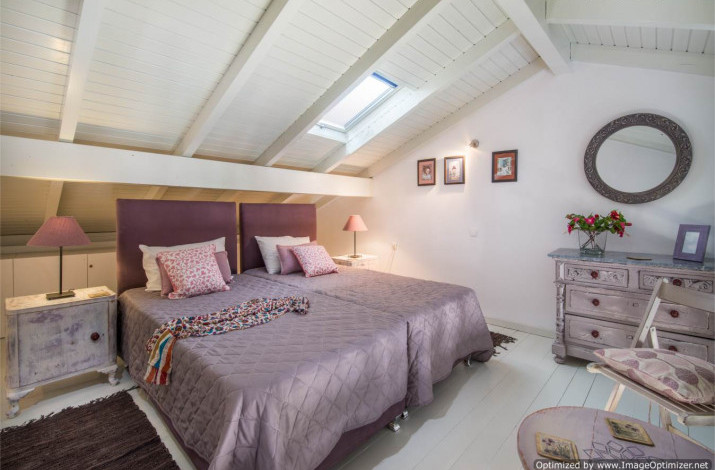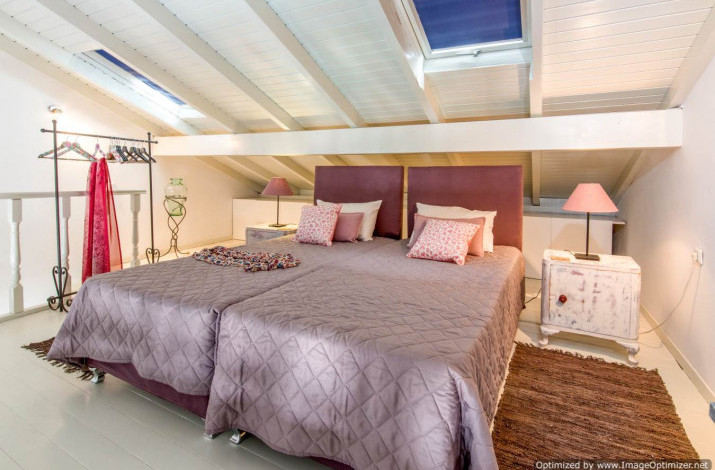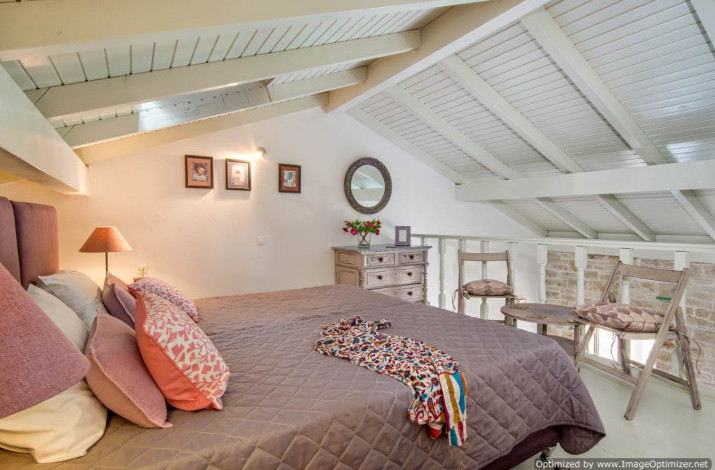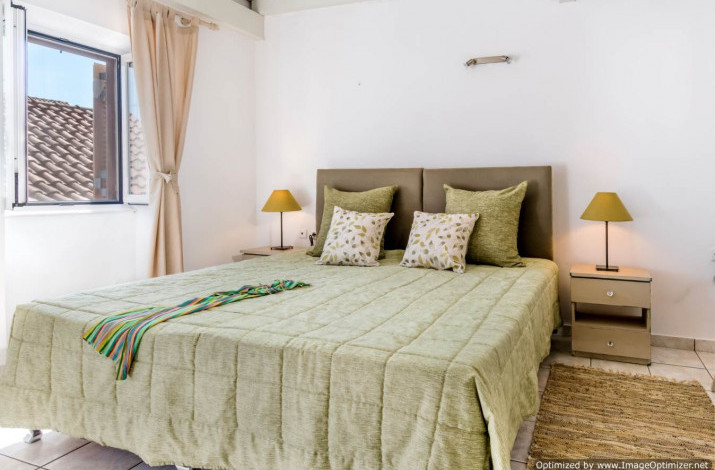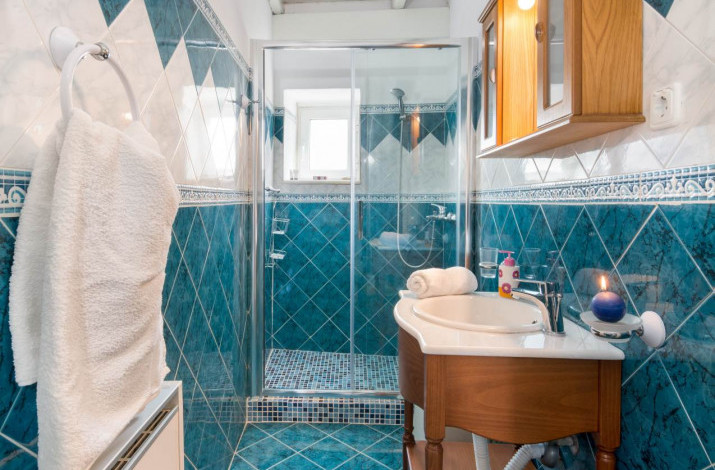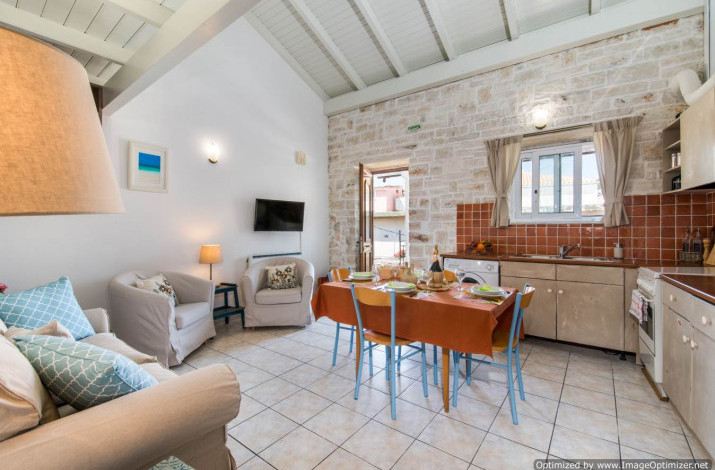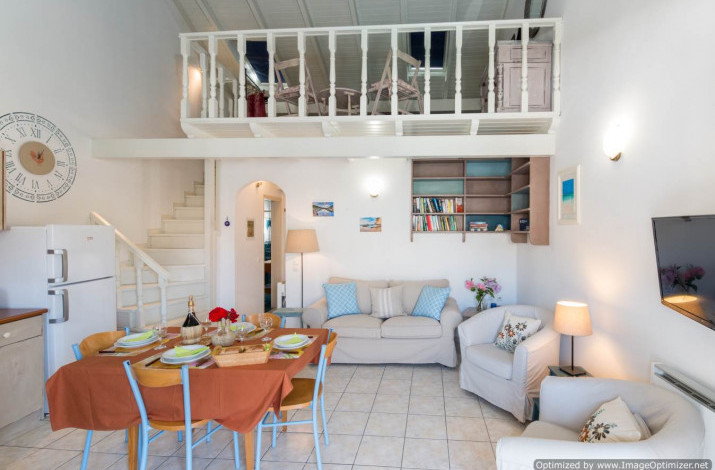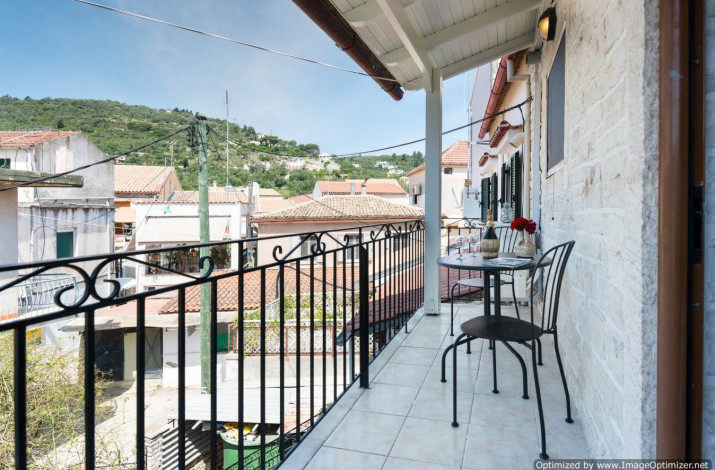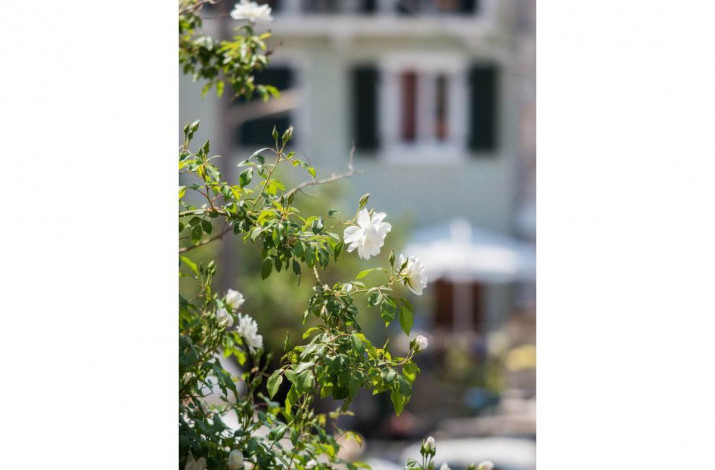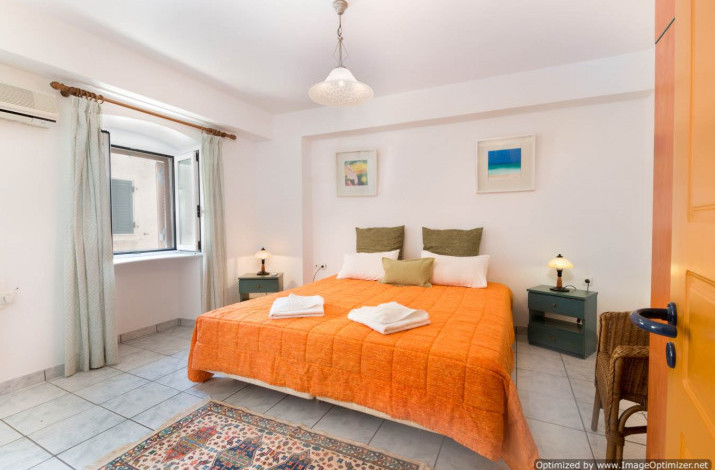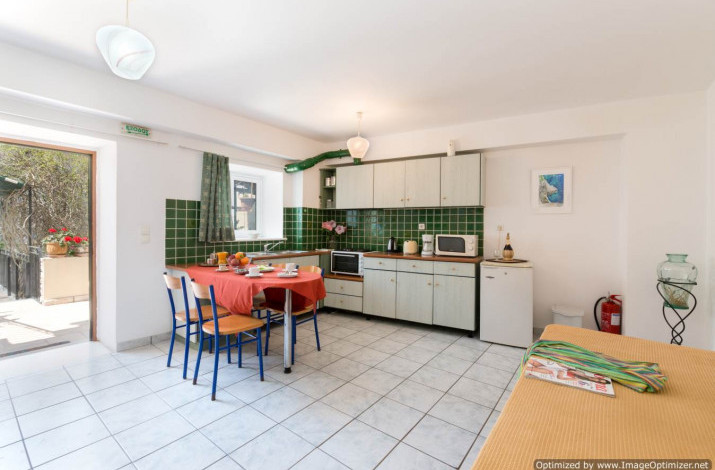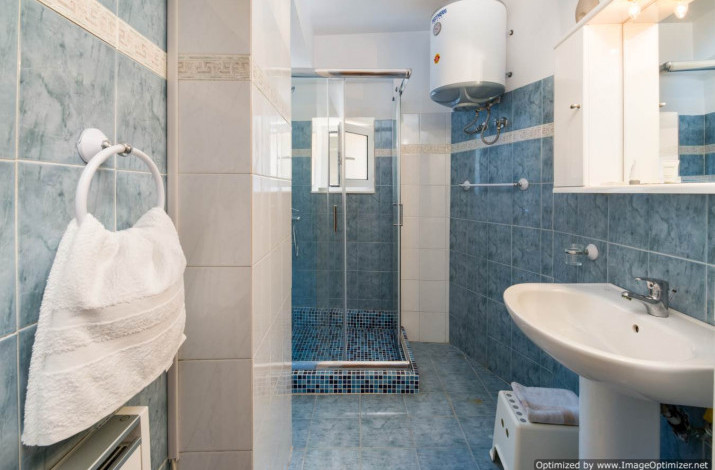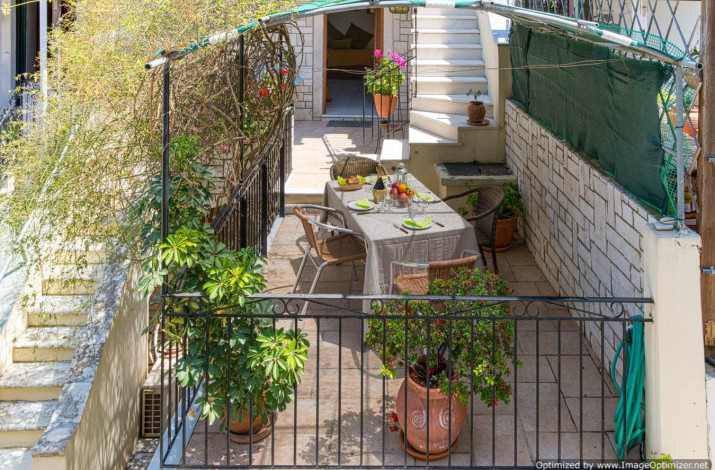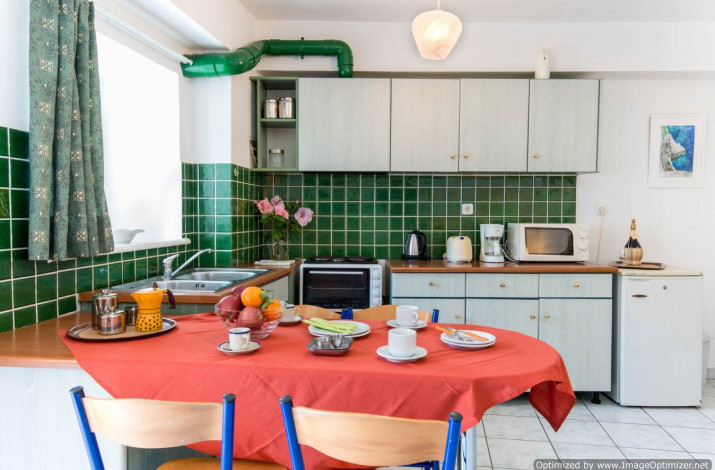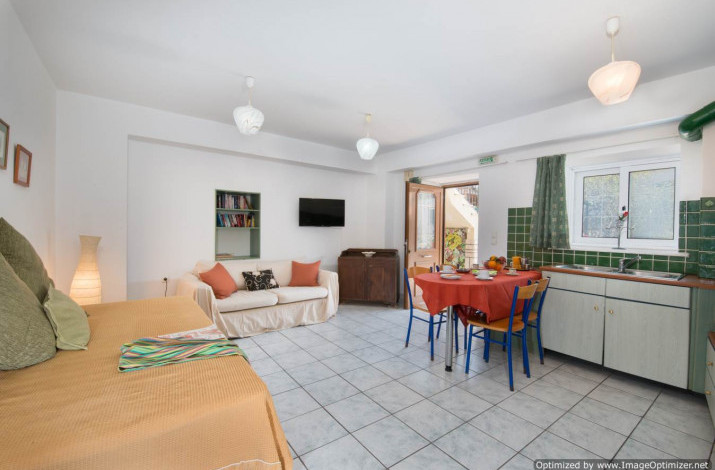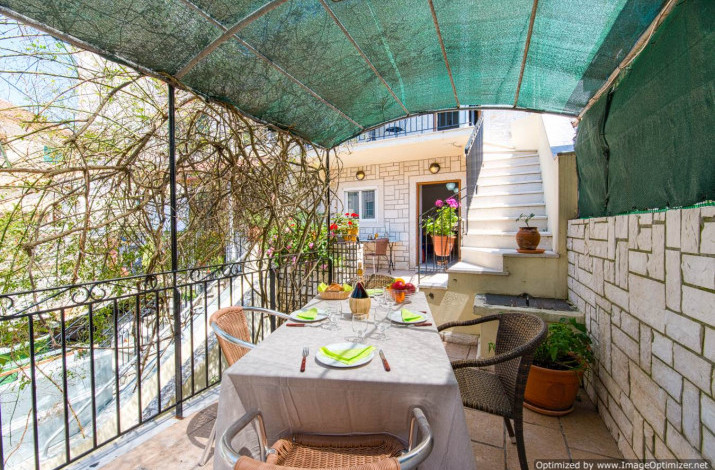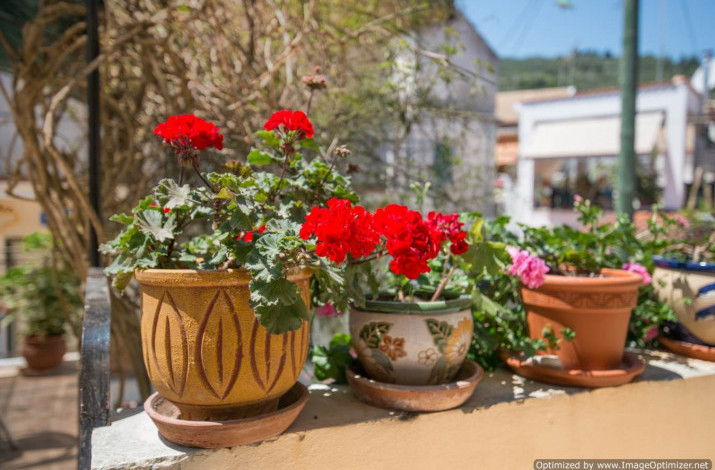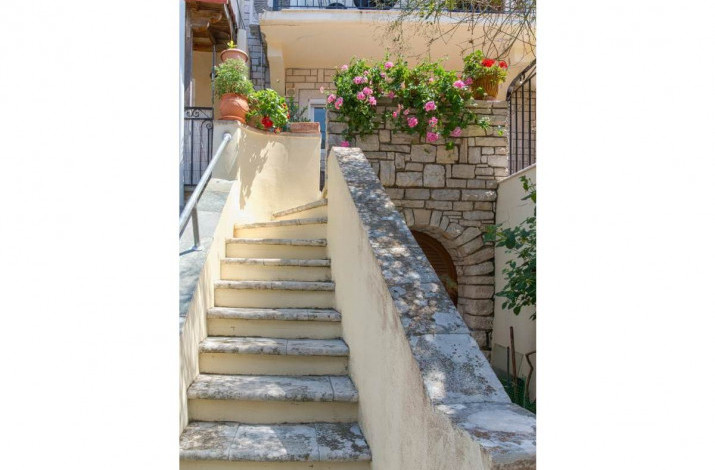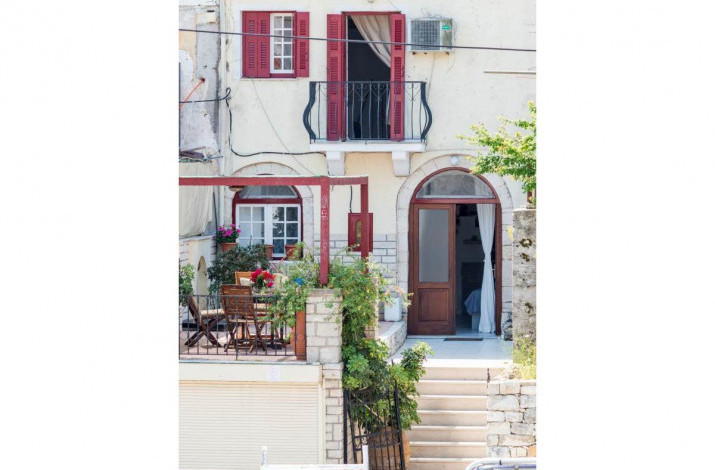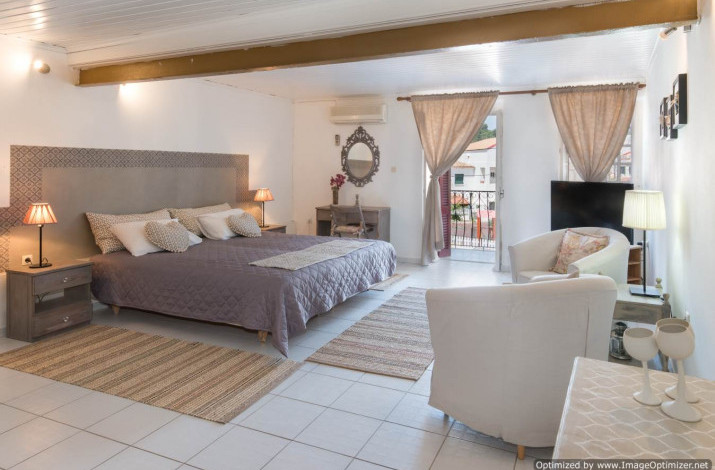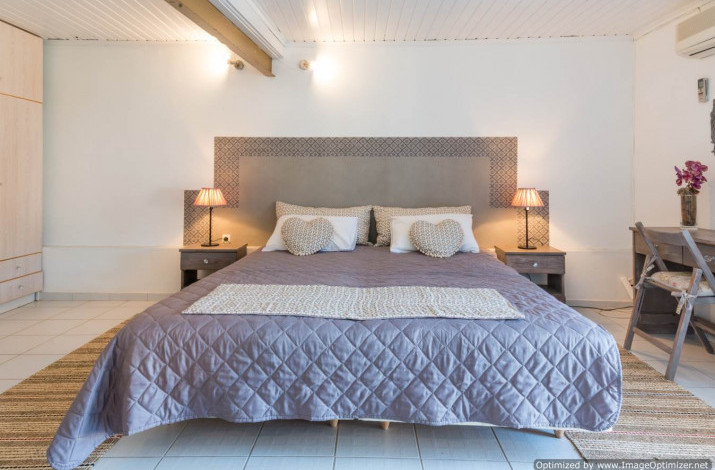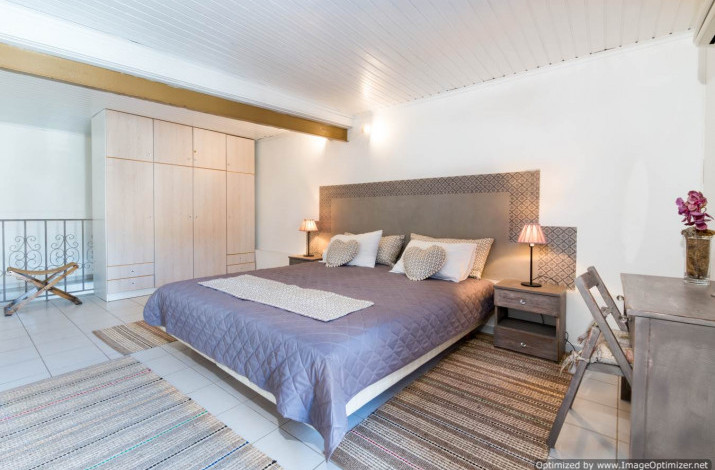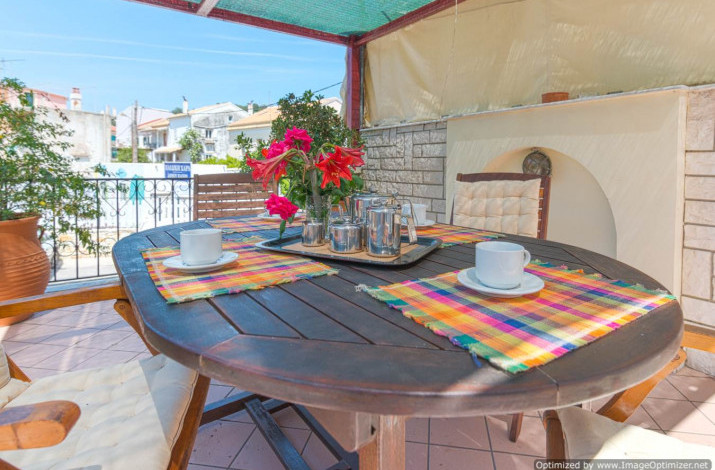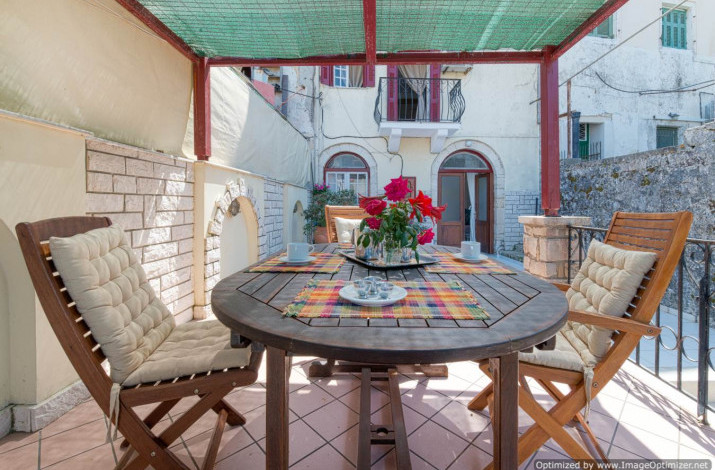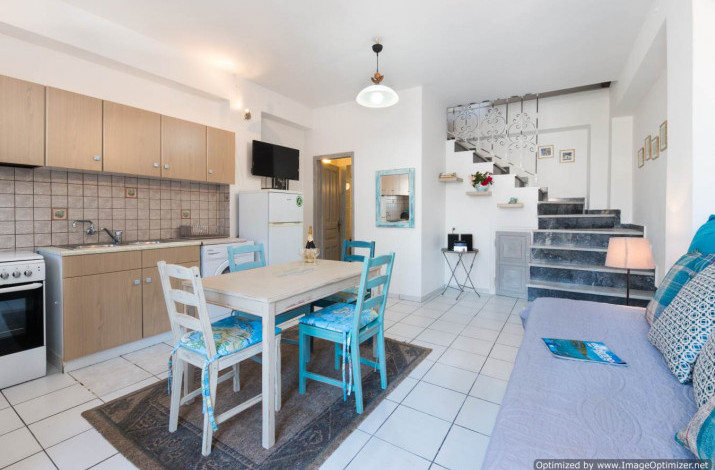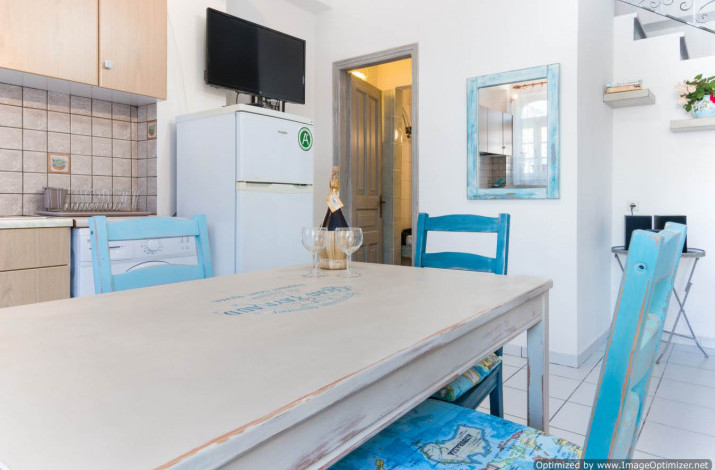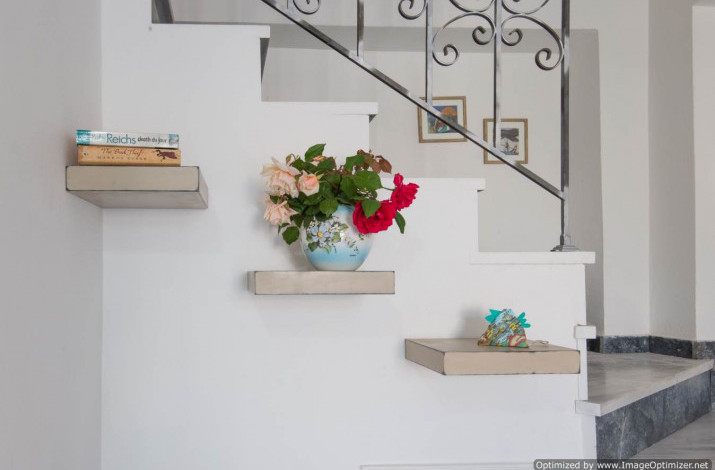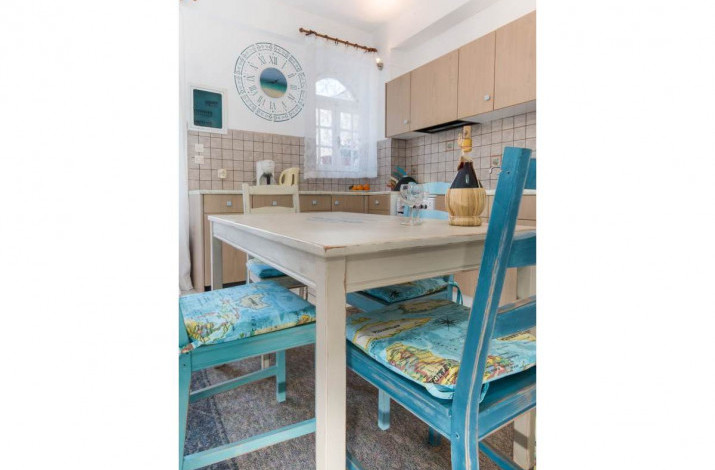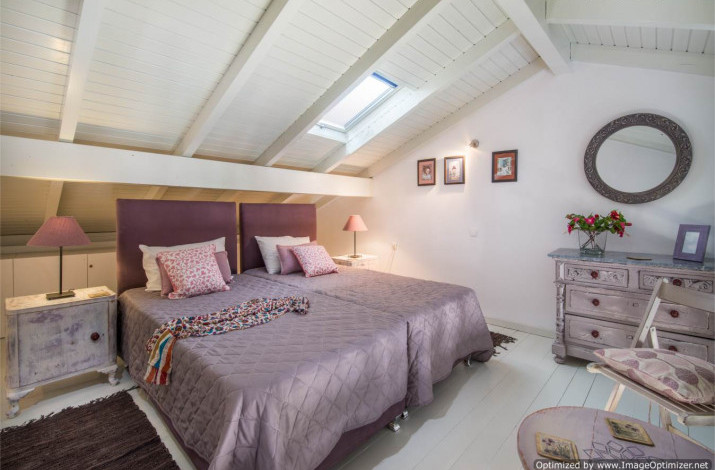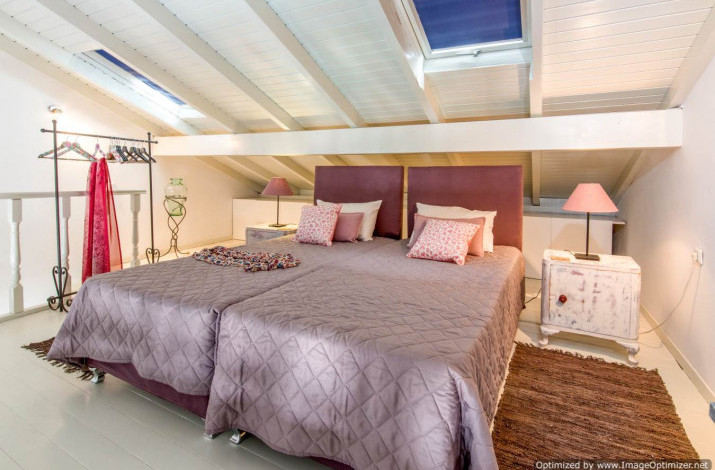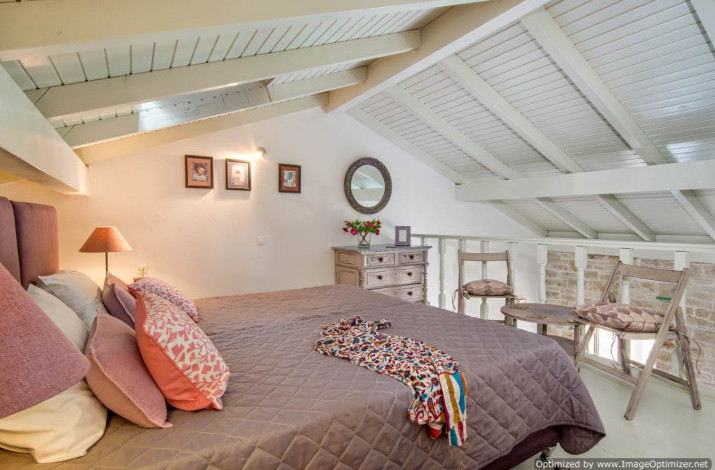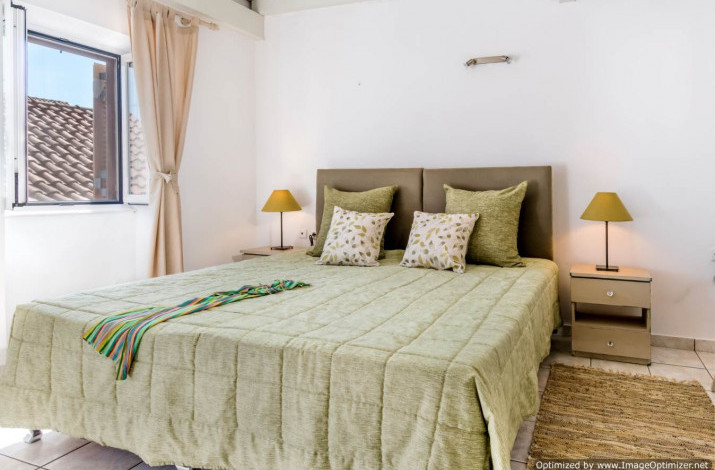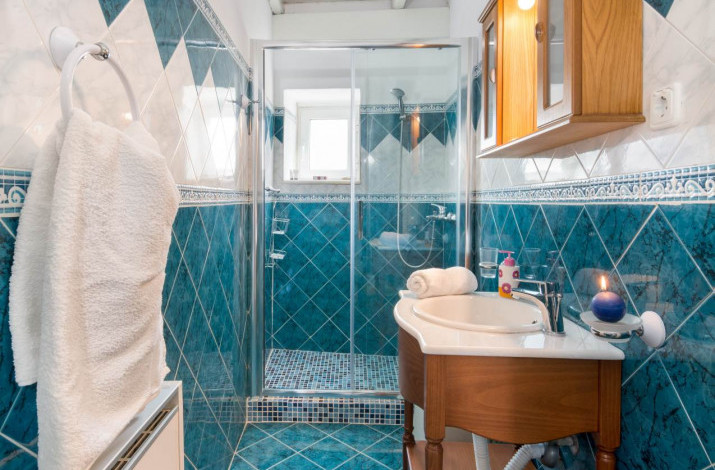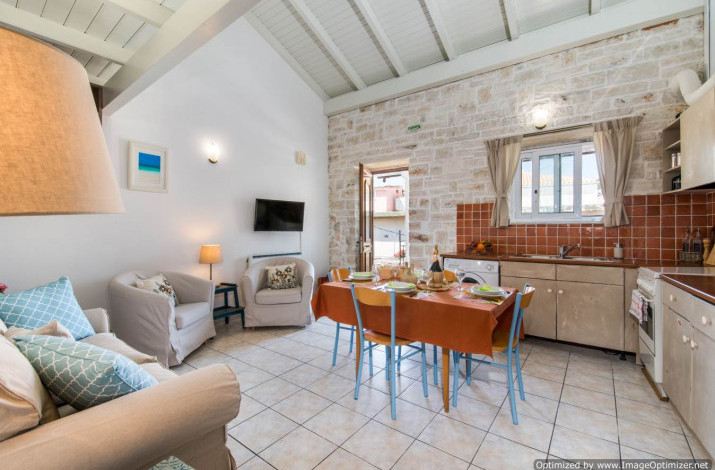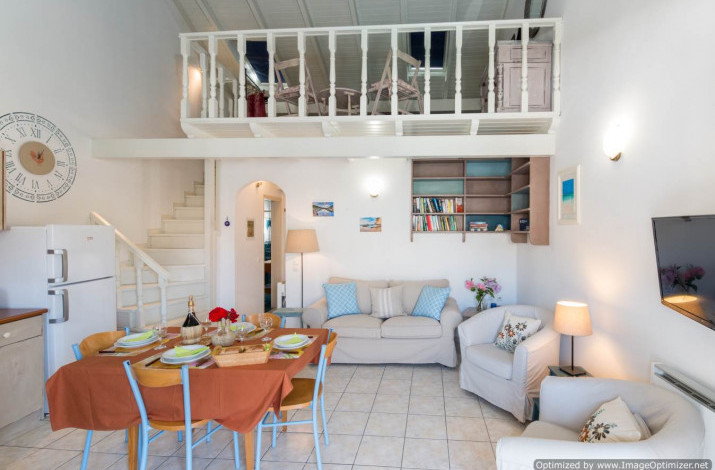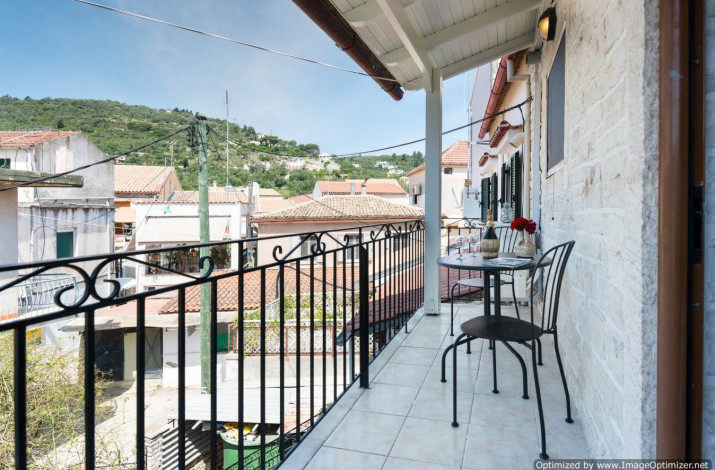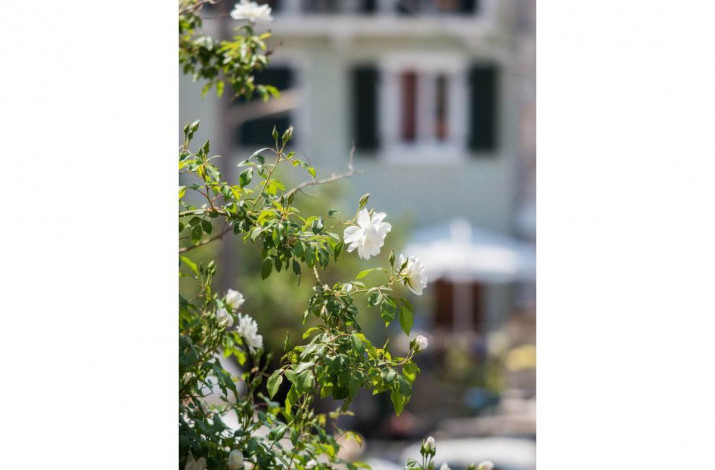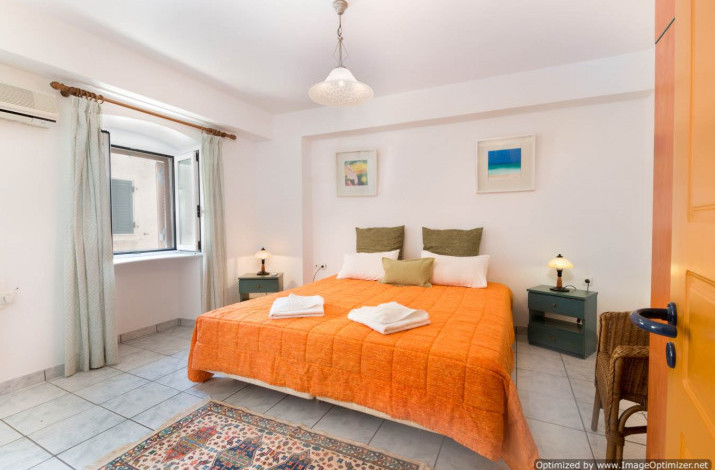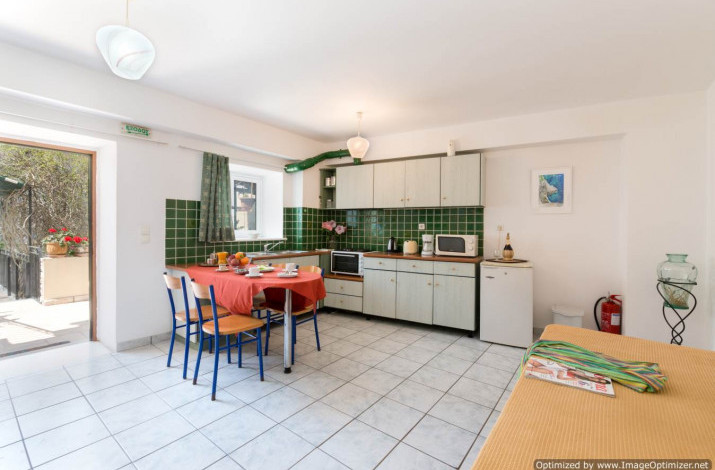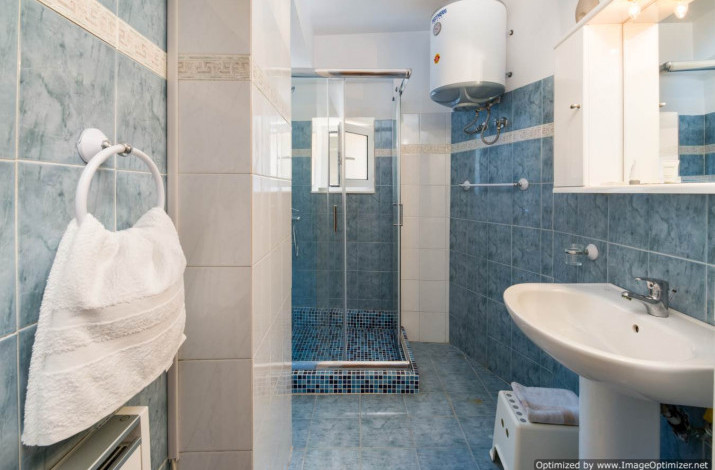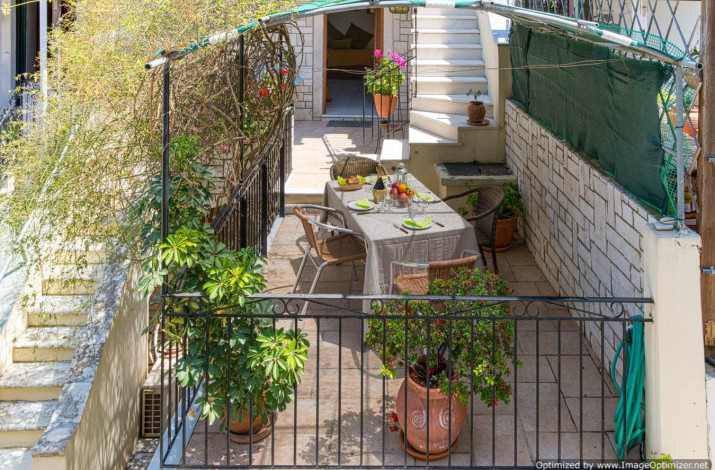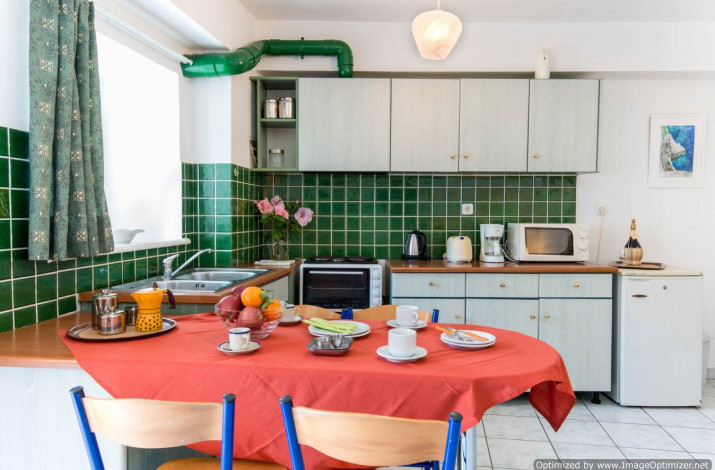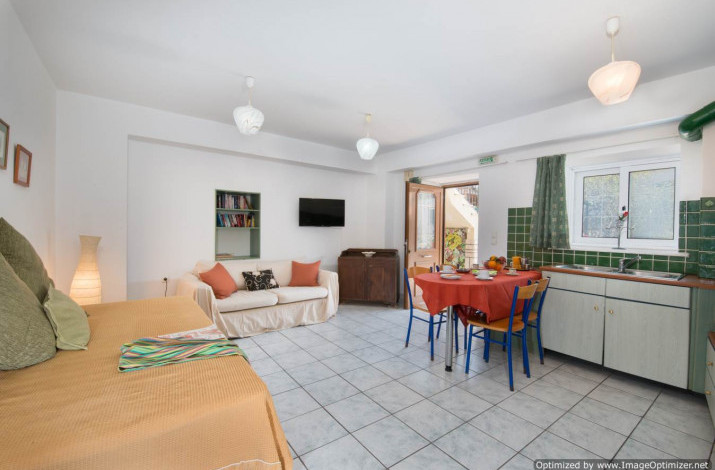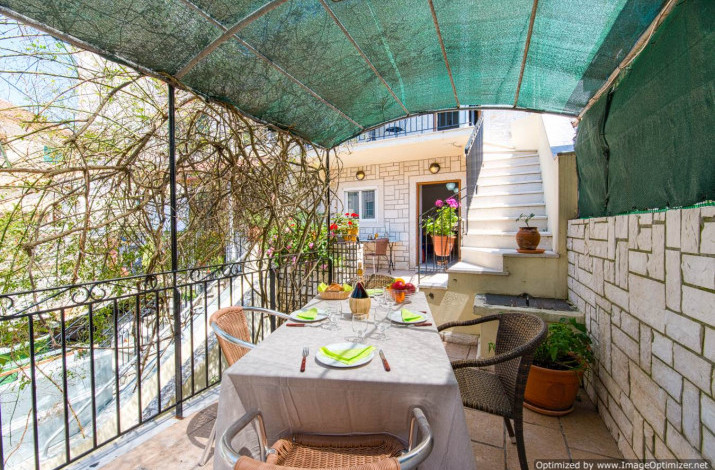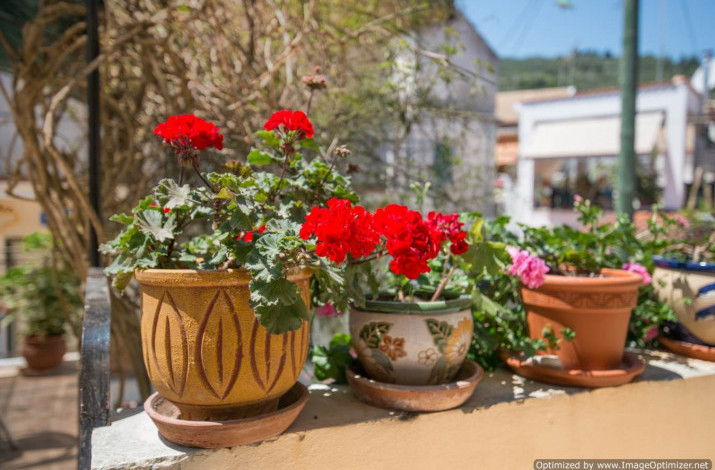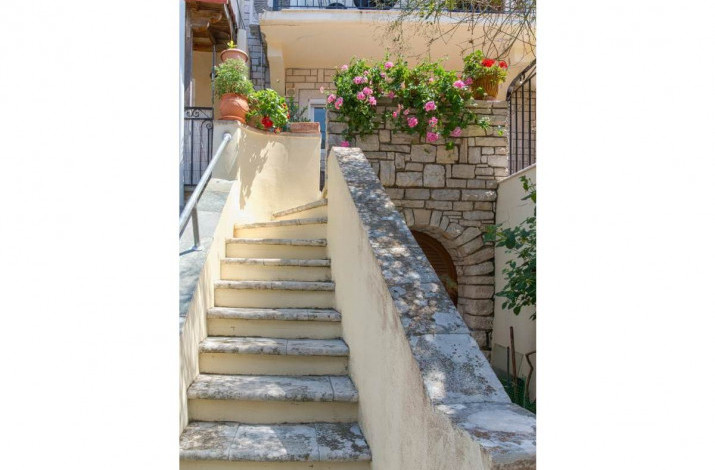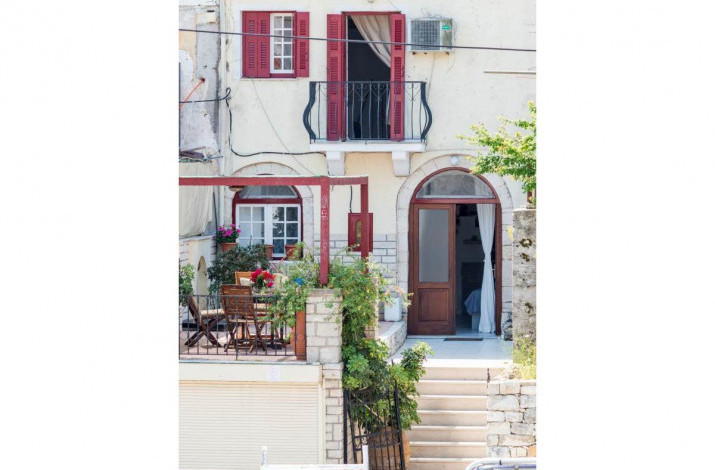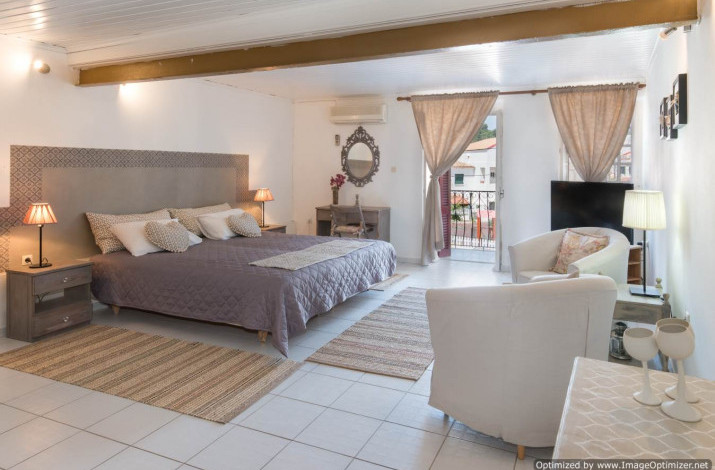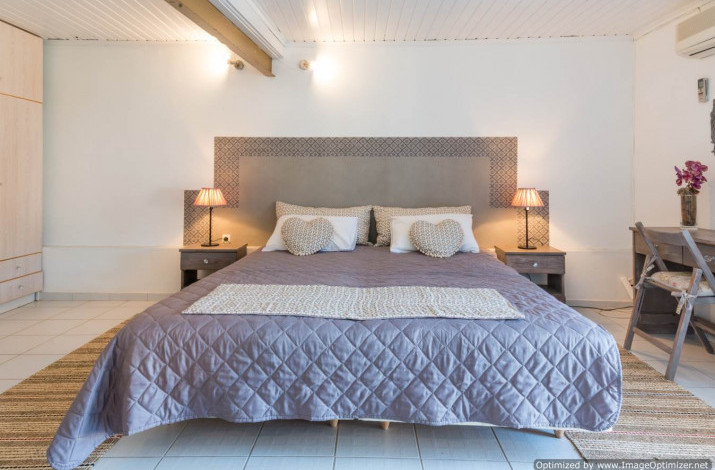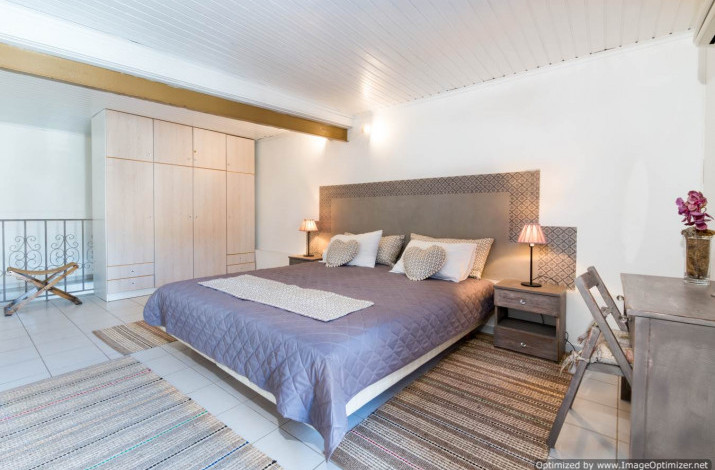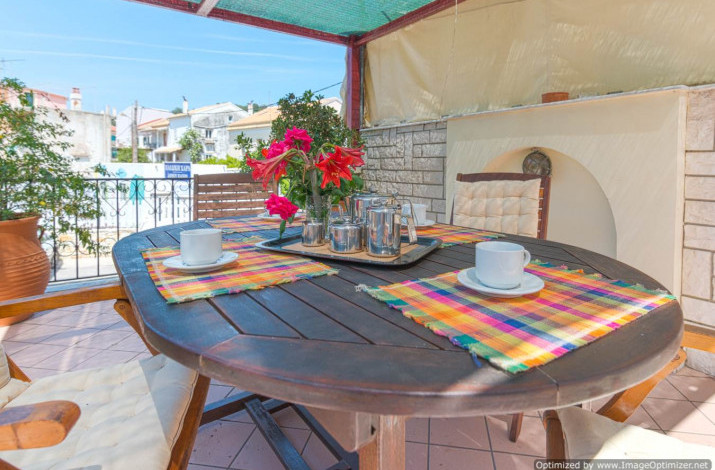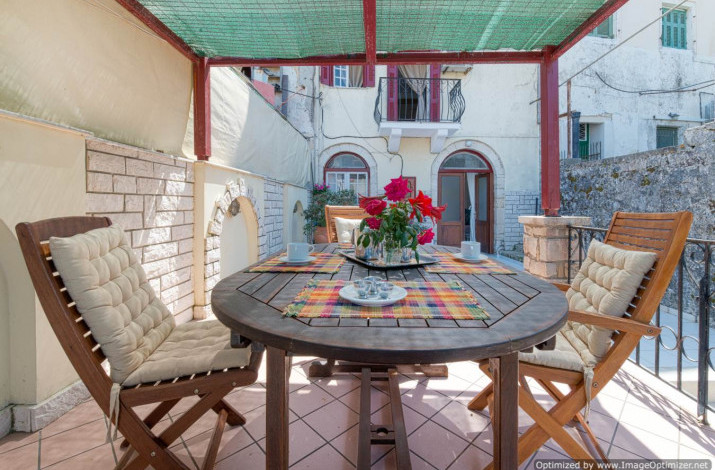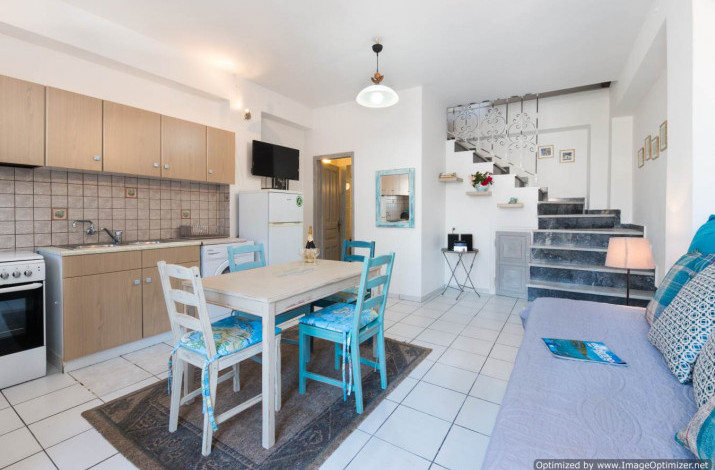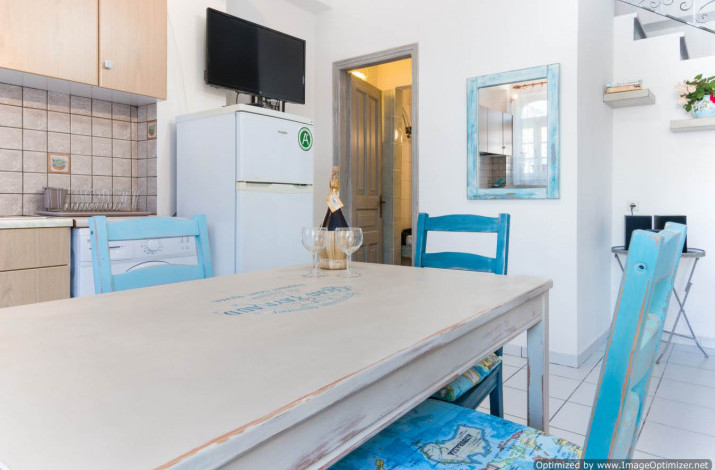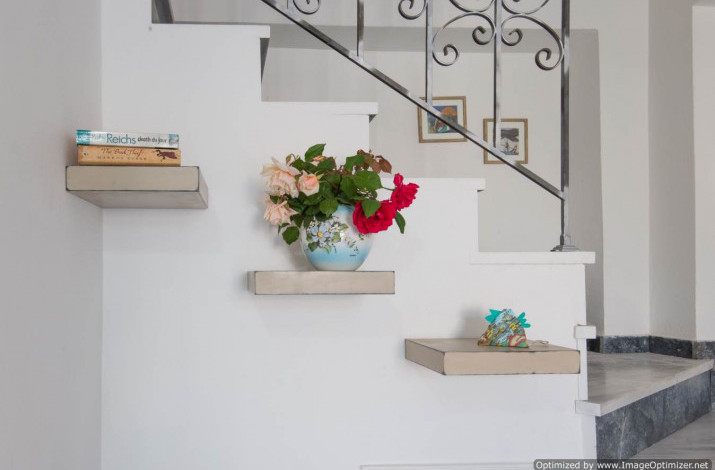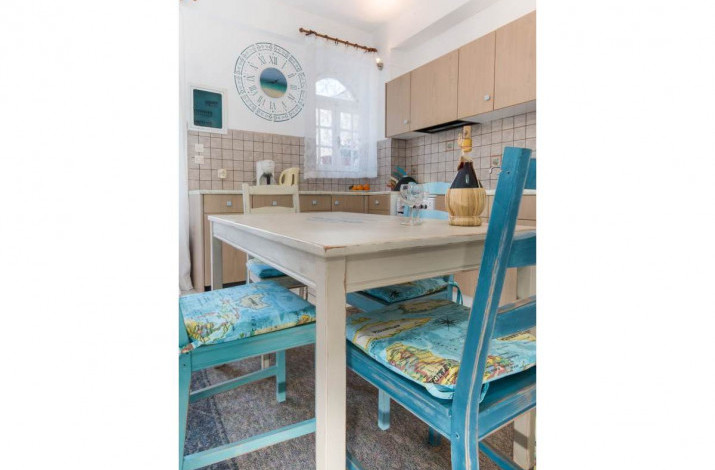 Prices from 40€ per day.
Faye's Loft: On the second floor of a traditional stone house in the historic center of Gaios. An open plan living room, a fully equipped kitchen, main double bedroom and bathroom with shower are on the first level. A wooden staircase leads to a cozy gallery where the second bedroom is and the two roof velux windows capture all the sunlight. The loft apartment also has a lovely balcony from where you can sit & watch Gaios go about its day. (Sleeps 4)
Petrino apartment is located on the first floor of a traditional stone house right in the center of Gaios. "Petrino" in Greek means "made of stone", and it was recently renovated, welcoming you onto a beautiful naturally shaded terrace with al fresco dining area. The apartment sleeps 3 with bedroom, bathroom with shower and an open plan kitchen with a sitting and dining area.
Veranda Apartment: Veranda apartment is located in the heart of Gaios and it is the perfect place for couples, small families & small groups of friends who want to enjoy the best that Paxos has to offer. Shaded, furnished veranda, open plan kitchen with sitting and dining area, bathroom with shower room on the ground floor; a marble staircase takes to a spacious bedroom with a small balcony. (Sleeps 3).
Apartments Petrino and Faye's Loft are on the first and second floor of the same stone building. All three apartments are located only 2 minutes walk from Gaiosmain square from where everything starts on Paxos and 5 min walk from Gianna, the first Gaios beach. Photos 1-9 are Faye's Loft. 10-18 are Petrino. 19-29 are Veranda.
Greek Tourism Licence No's:
Veranda: 0829Κ123Κ004500
Loft & Petrino: 0829Κ122Κ004600
| Dates | Price |
| --- | --- |
| Date Period | Price per day (€) Loft 2-3-4 persons//Petrino 2-3 persons//Veranda 2-3 persons |
| 15 Apr - 5 May | 40-50-60€ // 40-50€ // 40-50€ |
| 6 May - 13 Jun | 50-60-75€ // 50-60€ // 50-60€ |
| 14 Jun - 14 Jul | 60-70-80€ // 60-70€ // 60-70€ |
| 15 Jul - 3 Aug | 70-80-100€ // 70-80€ // 70-80€ |
| 4 Aug - 1 Sept | 90-100-120€ // 90-100€ // 90-100€ |
| 2 - 22 Sept | 70-80-100€ // 70-80 // 70-80€ |
| 23 Sept - 13 Oct | 60-70-80€ // 60-70€ // 60-70€ |
| 14 - 31 Oct | 50-60-75€ // 50-60€ // 50-60€ |
| 1 Nov - | 40-50-60€ // 40-50€ // 40-50€ |